Here's Where Home Prices Are Heading This Summer, According to Experts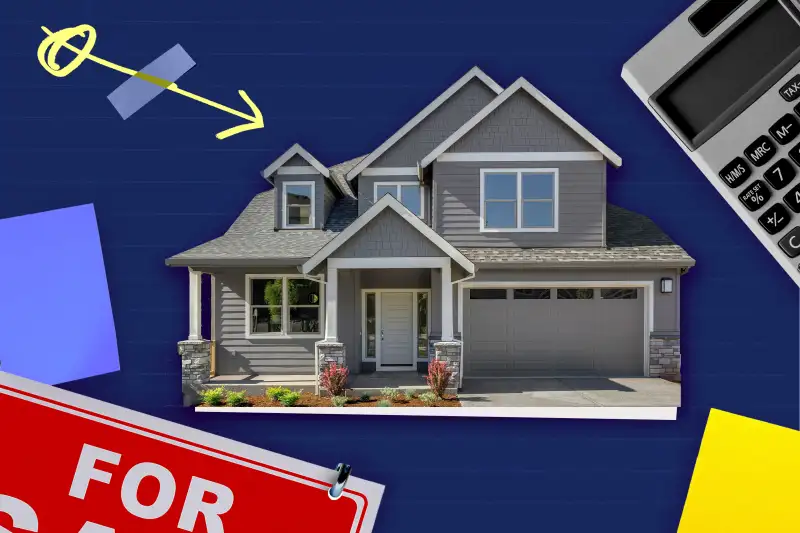 Eddie Lee / Money; Getty Images
The real estate market has lost steam in the first months of 2023, and a new forecast says U.S. home prices could soon sink to 5% below year-ago levels.
Home prices, which soared for most of the pandemic, are in the midst of their biggest decline since 2012. Redfin data shows the median sale price in the U.S. was $400,528 in March, 3.3% lower than the median in March 2022.
Vanguard, an asset management firm, said in a new report it now expects home prices to fall further heading into the halfway point of the year.
There are many reasons for the slump in prices. Some prospective buyers are waiting to make their home purchase until mortgage rates fall, which is reducing demand for homes and allowing for prices to decline.
Complicating matters, the supply of homes for sale is low largely because many owners feel trapped in their current residences because they're locked in with low mortgage rates. These factors are all making the market difficult for would-be homebuyers and sellers alike.
"The housing downturn is part of the reason why we view a mild U.S. recession in 2023 as most likely," the Vanguard report said. However, the company expects the housing market to start rebounding in the back half of the year, and to keep rising into 2024 and 2025.
What experts say
The economists at Vanguard aren't the only housing experts who expect home prices to keep falling in 2023.
The National Association of Realtors forecasts that median home prices will decline 1.8% this year, but turn around and rise 2.8% in 2024, according to a new report. "The expensive West region of the U.S. will see lower prices, but the affordable Midwest region will likely squeak out a positive gain," the report said.
Moody's forecasts a 5-10% decline in home prices over the next two years, economist Matthew Walsh told Yahoo Finance. In their view, a relatively slow decline is more likely than a sharp drop in home prices.
Morgan Stanley strategists believe "the housing cycle is bottoming" as the low inventory of homes for sale is preventing prices from falling steeply, according to Business Insider. However, the investment bank doesn't foresee the market getting crazy hot again any time soon.
More from Money:
The Best Mortgage Lenders of 2023
9 Best Home Equity Loans of April 2023