People Who Live Here Hate Their Jobs the Most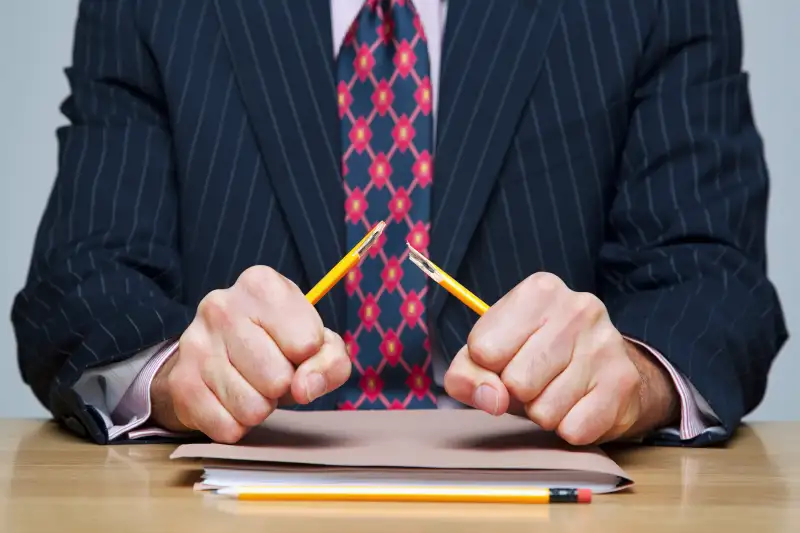 The middle-class factory job might have reached iconic status here, but today, people in the onetime automotive capital of the U.S. are just fed up at work.
According to a new study of social media sentiment from Monster and Brandwatch, Michigan residents are the most likely to hate their jobs.
While there are likeable and unlikeable aspects of most jobs, the study found surprising regional differences in how people feel about their work, as determined by an analysis of how often Twitter users across the country say things like "I love my job" or "I hate my job."
Monster pointed out that all of the 10 states where people hate their jobs the most are in the eastern half of the country, with most along the Eastern Seaboard: Connecticut, New Jersey, Delaware, Maryland, Virginia, and Florida are all among the states with the most ticked-off workers.
This could partially be due to the nature of the jobs Americans really can't stand: The number of people working in the food and beverage industry and in finance who tweeted about hating their jobs shot up over the past year.
Read next: This Job Could Pay You a Six-Figure Salary to Work Just a Few Days a Year
Aside from Michigan, the Rust Belt states of Ohio and West Virginia also make the list of job-haters, along with swampy Louisiana.
"When we analyzed the states where people are most happy with their jobs, we looked at what types of roles are available in those states," said Monster spokesman Matt Anchin. Since the labor market has been slowly improving, he suggested that people who dread going to work every day should see if there's a better position open somewhere else. (He does work for a job board, after all.)
"We would always encourage someone to get out there and find better because there's significant opportunity," he said, although he also suggested trying to evaluate what might be rubbing you the wrong way about your current position before you bail.
"If you're in a job that you don't like but think you can turn it around, try to figure out what specifically is making it untenable," he said. Maybe switching schedules or joining a new team might be enough to alleviate the frustration — or at least tamp it down enough to keep you from venting on Twitter, which isn't exactly smart.
Where to find the happiest workers
Maybe workers today just want some space to themselves. "The states where employees tweet about loving their job the most include seven out of the 20 least-populated states," Monster observed. Accordingly, the happiest workers are in Big Sky Country — a.k.a. Montana — followed by Idaho and North Dakota, respectively.
Overall, the states with the happiest workers are a more geographically diverse list, although Western states dominate: Utah, Washington, and even subzero Alaska all make the top 10. New England makes a showing with both Vermont and Maine in the top 10, rounded out by Tennessee and Minnesota.
Read next: Full-Time Work Could Be Bad for Your Brain
Monster noted this is a huge change from last year, when Hawaii topped the list (it fell all the way to #15 this year).
Other factors aside from where we live also affect our job satisfaction, the survey found. People trash-talk their jobs the most during the month of July — maybe because we'd all rather be on a beach or a trail this time of year — and tend to feel the most warm and fuzzy about them in October, perhaps because we're anticipating all that holiday-season spending coming just around the bend.
Oh, and maybe we should rethink our use of the term "Fri-yay" (seriously, it's kind of annoying anyway). The survey found that Thursday, not Friday, is the day when people are happiest at work, a function of the same gig-economy growth that has fewer people working traditional 9 to 5, Monday through Friday hours.
The jobs that tend to make people happiest lean toward technology, although not exclusively. The states with the happiest workforces have a large number of jobs in customer service, technical support, and software development.
"The good news is that these jobs are available virtually everywhere," Anchin pointed out. So you only have to move to Montana if you really, really want to.