The White Castle Impossible Burger Is a Cult Hit. Now the Veggie Slider Is Going National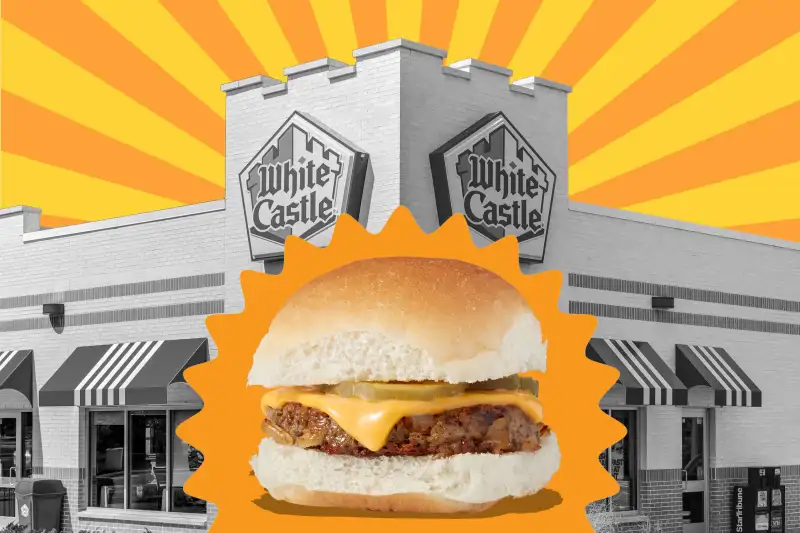 (burger) courtesy of White Castle; Getty Images (3)
White Castle, which has been slinging small, square "sliders" for about 100 years now, just added a meat-free burger to its menu. And it already has a cult following.
The "Impossible Slider," White Castle's take on the plant-based, genetically engineered "Impossible Burger," was a hit among test audiences in Chicago, New York and New Jersey — rocketing the growth of those restaurants to 250% higher than the chain's other outposts.
Today, the restaurant expanded the offering to all 377 of its locations. The overwhelmingly positive reception—of which Twitter offers ample proof—suggests consumers have a more diverse palate than they used to, says White Castle CEO Lisa Ingram.
But the main reason the veggie burger is resonating with customers?
"You'd be amazed at how much it tastes like beef," Ingram says.
White Castle isn't the first fast food chain to launch a mass market veggie burger. Burger King has been selling a veggie patty since 2002, and some smaller chains—like Shake Shack, which has a deep fried mushroom burger—have jumped on the bandwagon in recent years. White Castle, for its part, added a "Veggie Slider," a patty made of carrots, spinach, and other vegetables, in 2015.
But the Impossible Slider is different.
The "meat" gets its taste and texture from natural ingredients like wheat protein, coconut oil and a molecule called heme — which is grown in a lab by scientists at Impossible Foods, the company behind a host of increasingly popular meat-free products. And unlike most meat replacements, it actually tastes like the thing it's supposed to taste like: Eater recently called the Impossible Slider "one of the country's best fast-food burgers, period."
It's good for the planet, too. According to Impossible Foods, producing the burger takes 75% less water and 87% less greenhouse gas than conventional beef.
For restaurants that already carry the burger—Umami Burger and celebrity chef David Chang's Momofuku Nishi were early adopters—it often leads to a sales bump. Umami Burger, which sells the Impossible Burger for $16, reportedly experienced 18% sales growth after adding it to menus.
White Castle is the largest chain to partner with Impossible Foods so far. At $1.99 per Impossible Slider, it's also the cheapest.
The deal marks a renaissance, of sorts, for widely-available veggie options that stray from Boca Burger-style patties. But Impossible Foods' aspirations have always been bigger than that. When the brand launched in 2011, founder Pat Brown trumpeted a clear goal: to eliminate the use of animals in food production by 2035.
Suddenly, that seems a whole lot more feasible.
"Given that our mission is to replace animals as a food, we have to be able to compete in the mass market," he says. "This is a really important step for us in that direction."