Why Whole Foods Is Saying No to Fast-Growing, Beefed-Up Chickens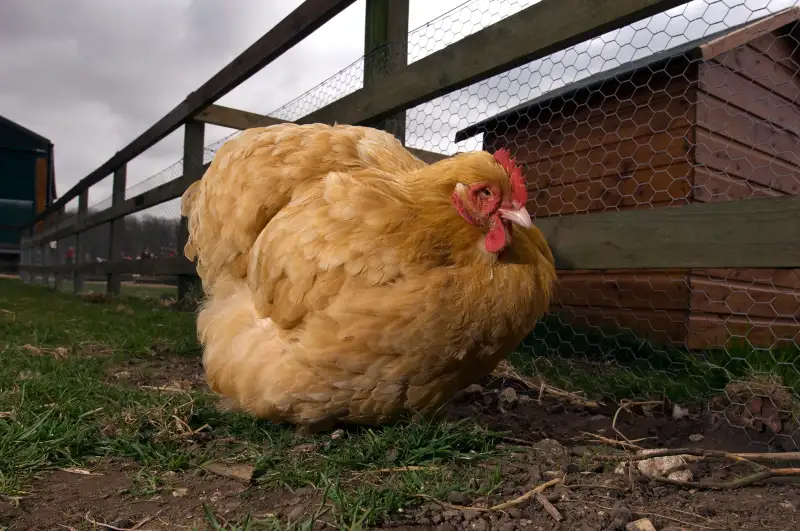 Gavin Parsons—Getty Images
Chicken might be cheap, but Whole Foods Market says the trade-off — birds too big to walk — isn't worth it. The natural grocery chain is pushing its suppliers for birds that grow at a more leisurely pace.
It's safe to say most shoppers aren't thinking about chicken genetics when they put a package of breasts or thighs into their supermarket carts. But the reason chicken has become such a go-to, inexpensive protein staple for millions of families is because decades' worth of selective breeding has resulted in bigger, faster-growing birds.
Yet as NPR pointed out, this not-entirely-natural evolution has come with its share of problems. American chickens go through such extreme growth spurts nowadays that their bones and joints often can't support the extra weight.
It's cheaper for chicken producers to raise birds that eat little and yet grow bigger, faster before they're ready to wind up in a grocer's meat case. But Whole Foods said in a recent announcement that it's worried about the "unresolvable welfare issues inherent in fast-growing breeds of chicken." It's set 2024 as a target date for shifting to slower-growing breeds of chicken.
Read next: Why Beef Prices Will Keep Getting Cheaper in 2016
It's not just chickens getting chunky, either. American beef cattle are packing on the pounds, too, thanks to cheap feed and ranchers keeping them on feedlots longer to try and make up ground they lost when drought shrunk their herd sizes (and profits). By late last year, the average cow sent to slaughter averaged a record weight of nearly 1,400 pounds.
Maybe it's no surprise so many Americans are obese. If you are what you eat, that makes us seriously fat animals.