How to Get the Same Health Care at a Quarter of the Cost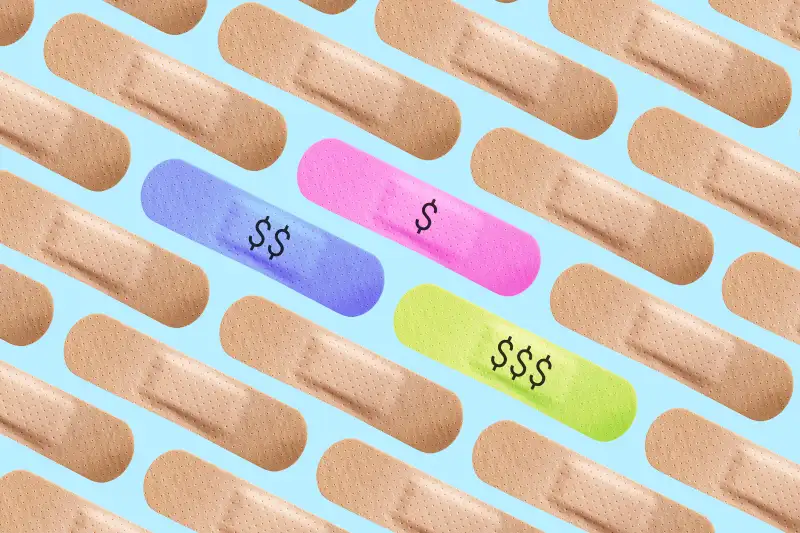 Money (photo illustration)—Ales Veluscek/Getty Images
You know that visiting doctors and hospitals outside your insurer's network is pricey. What might surprise you is how big a bill you could face even when you stay in network. In a recent analysis of 93 types of services and procedures, Change Healthcare, a company that tracks medical claims, found that in-network prices for the same service often vary by 300% and can differ by as much as 750%.
Picking the higher-price option can cost you: You'll typically owe full fare until you meet your ­deductible, and then usually a percentage of the bill. "Most people assume if you go in-network everyone is paid the same, so the financial implication for you will be the same," says Douglas Ghertner, CEO at Change Healthcare. "But that is absolutely not the case."
Your insurer or employer probably has a web tool that lists what you'll pay for certain services at local providers, factoring in your deductible and co-insurance. Use it. For these types of care in particular, the swings in insurers' negotiated in-network rates are wide—and you may have time to shop around.
Imaging: $511 to $2,815 for an MRI; $307 to $2,747 for CT scan
Imaging bills typically run two to three times higher at hospitals than at freestanding radiology centers, according to health insurer Cigna. At hospitals, says Brian Keigley, founder of price-comparison firm New Choice Health, "radiology is often subsidizing other service lines." Ask your doctor for options other than the hospital (or the MRI machine his practice owns). When comparing costs, confirm that the price includes a pro to read the scan. Check that the facility is ACR-accredited, says Keigley, and make sure your doctor will accept the results.
Specialists: $67 to $207 per visit
When you need a specialist such as a cardiologist or neurologist, you frequently end up seeing whomever your primary-care doctor recommends. But you ought to know what's behind the suggestion. Often he or she will refer you within the same health system, says Christine Riedl of health insurer Aetna. Ask your doctor how crucial it is to see this specialist vs. another MD, and get a few additional names. For common specialties, your plans' pricing tool most likely factors in quality metrics by practice, so you can see if the one charging less meets those standards.
Physical therapy: $620 or $2,280 for 10 sessions
Hospital facilities often negotiate higher prices with insurers than standalone PT practices do, says Justin Moore of the American Physical Therapy Association. If your doctor suggests a therapist, find out if he or she specializes in your condition. Check on how many visits you'll need, the cost per visit (some pricing tools do not include PT), and what you'll owe (confirm that with your insurer). Ask what signs will indicate progress, such as being able to walk down a hallway in X amount of time. Says Moore: "Being able to spell that out is an indication of the quality of care."