Don't Buy Into the Retirement Gloom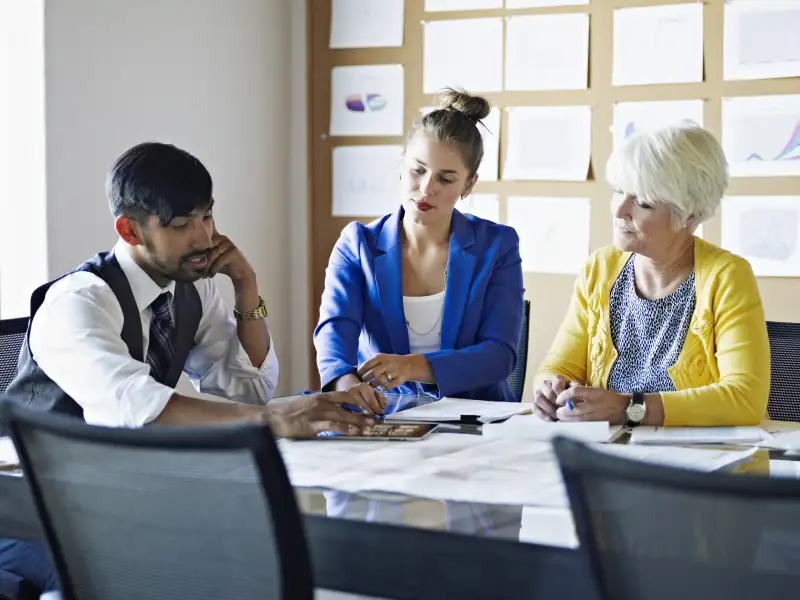 Thomas Barwick—Getty Images
This story was originally published at Next Avenue.
Gray wave. Age wave. Geezer tsunami. (Pick your favorite — or most hated — euphemism.) Catchphrases like these capture the realization that we're living longer and that older Americans make up a growing share of the population. As economist Laurence Kotlikoff and columnist Scott Burns say in The Coming Generational Storm: "The aging of America isn't a temporary event. We are well into a change that is permanent, irreversible, and very long term."
Living longer should be a trend worth celebrating. But many people believe that America's boomers can't afford retirement, let alone a decent retirement. They fear that aging boomers are inevitably hurtling toward a lower standard of living.
And here's their evidence: We've just been through the worst downturn since the 1930s, decimating jobs and pensions. Retirement savings are slim. Surveys show that boomers aren't spending much time planning for retirement. The prediction that the swelling tab for Social Security and other old-age entitlements will push the U.S. government and economy into a Greece-like collapse seems almost routine.
The Unretirement Movement
Don't buy into the retirement gloom. I'm not.
Here's why: The signs of a grassroots push to reinvent the last third of life are unmistakable. Call it the "Unretirement" movement — and it is a movement.
Unretirement starts with the insight that earning a paycheck well into the traditional retirement years will make a huge difference in our future living standards. You — and your skills and talents — are your best retirement investment. What's more, if society taps into the talents and abilities of sixty-somethings and seventy-somethings, employers will benefit, the economy will be wealthier and funding entitlements will be much easier.
The Unretirement movement is built off a series of broad, mutually reinforcing changes in the economy and society that are transforming an aging workforce into a powerful economic asset. Boomers are the most educated generation in U.S. history and they're healthier, on average, than previous generations. A century-long trend toward a declining average age of retirement has already reversed itself and — it's safe to say — you ain't seen nothin' yet.
"Many people aren't slowing down in their 60s and 70s," says Ross Levin, a certified financial planner and president of Accredited Investors in Edina, Minn. Adds Nicole Maestas, economist at the Rand Corp., the Santa Monica, Calif.-based think tank: "Yes, America has an aging population. The upside of that is a whole generation of people who are interested in anything but retirement."
Your 'Next Big Thing'
Just ask Luanne Mullin, 60. She has done marketing for a dance company, opened a theater company and run a recording studio. These days, Mullin is a project manager at the University of California, San Francisco, overseeing the construction of scientific laboratories (she does mediation at the school on the side).
"I think there's more and more of us at 60 who are saying, 'OK, what's my next career? What do I want to do that's fulfilling?'" Mullin told me. "I'm all for what's my next big thing."Mullin loves her work, but she's also wrestling with the same questions as many of her peers. "What is this aging thing?" she wonders. "Am I living fully? Is this the second half of life I dreamed of, or if not, how do I pull it together?"
When Unretirement is Tougher
For many in their 50s and 60s, the transition to Unretirement is much tougher — especially for those who are involuntarily unemployed, like Debbie Nowak.
She didn't see the layoff coming. Nowak worked for more than 30 years in customer relations for the pensions and benefits department at Evangelical Lutheran Church in America, in Minneapolis-St. Paul, Minn., In November 2011, at 58, she lost her job there.
Nowak, who has a high school diploma, let herself grieve until the holidays were over. In the New Year, she got her severance, went on unemployment and began thinking about embracing something completely different from her old job. "I never thought of myself as a risk taker," she says. "After 30 years, I thought I should take a risk."
Nowak had a stained glass hobby, making window panes, mosaic trays, and other objects. That led her to the idea of working in the wood finishing and furniture-restoring business. Last year, she got a certificate from The National Institute for Wood Finishing at Dakota Community Technical College in Rosemount, Minn. To pay for it, Nowak took out a loan and the state chipped in from its displaced workers fund.
Today, she has a part-time job at small furniture-restoration company. "It's a crap shoot, a risk I was willing to take," says Nowak. "This is also a way to produce additional income in retirement."
As Mullin and Nowak demonstrate, we're living though a period of experimentation while redefining retirement. Many people are stumbling about, searching for an encore career, a part-time job or contract work that offers them meaning and an income.
Some find it extremely tough to get hired, cobbling together a job here and a contract there, assuming they're healthy. Especially vulnerable are less-educated workers who never made much money or never had jobs with employer-sponsored retirement and health benefits.
How Society Will Change
The rise of Unretirement calls for a whole cluster of changes in how society rewards work, creates jobs, shares the wealth and deals with old age. Unretirement will affect where Americans live out their lives, too, as they seek communities and services equipped for them.
Taken altogether, boomers will construct a new vision of their retirement years, which will impact how younger generations will think about their careers.
"People tend to learn from examples or stories handed down from previous generations — but there are few stories to navigate the new context of old age and retirement for the baby boomers," writes Joseph Coughlin, the infectiously enthusiastic head of MIT's AgeLab, a multi-disciplinary center. "When there are no set rules you make them up. The future of old age will be improvised."
Send Your Unretirement Questions
This blog aims to take a first draft at the Unretirement improv act. I'll particularly focus on the personal finance and entrepreneurial start-up implications of the movement. I'll talk about successes and failures, the impediments of age discrimination and the lessons people learn as they search for meaning and income in their next chapters.
Most of all, I hope to hear from you and find out about your experiences so I can address your questions in future columns. Send your queries to me at cfarrell@mpr.org. My twitter address is @cfarrellecon.
Peter Drucker, the late philosopher of management, noted that every once in a while, society crosses a major divide. "Within a few short decades, society rearranges itself — its worldview; its basic values; its social and political structure; its arts; its key institutions," Drucker wrote in Post-Capitalist Society. "Fifty years later there is a new world."
The transformation of retirement into Unretirement marks such a divide. Welcome to a revolution in the making.
Chris Farrell is economics editor for APM's Marketplace Money, a syndicated personal finance program, and author of the forthcoming Unretirement: How Baby Boomers Are Changing the Way We Think About Work, Community, and The Good Life. He will be writing on Unretirement twice a month.
Related Links:
'Partial Retirement' Is On the Rise