Why Underwater Homeowners Are a First-Time Buyer's Enemy #1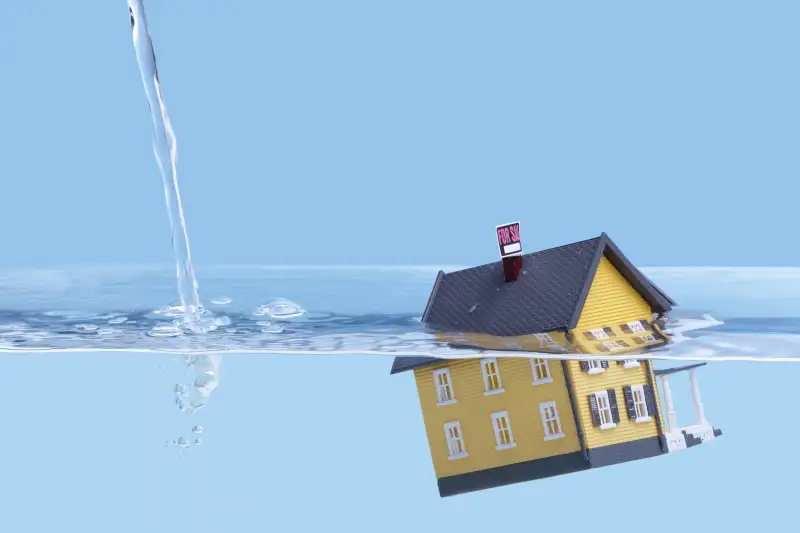 Dejan Stanisavljevic—Shutterstock
Home sales picked up a bit in April after a slow, ugly winter, but compared to last year they're pretty sluggish. They're trending down 7%, according to the latest from the National Association of Realtors. What's more, first-time home buyers are still missing from the market: Their share of purchases stayed flat from last year at 29%. Historically, four out of 10 buyers are first-timers, NAR reports.
What gives? It's not just that aspiring buyers are having a hard time getting mortgages. In most of the country's largest cities, there simply aren't enough homes on the market to satisfy demand. One big culprit: The homes where owners still owe more than the house is worth--and so they can't sell.
Even though prices have rebounded nicely in the last two years, 17% of all homeowners with a mortgage are underwater, according to data firm RealtyTrac. In fact, 241 counties representing a third of the country's population have at least 20% of homes that are "seriously underwater"--mortgage debt is more than 25% higher than the home's value. In 136 counties, it's more than 25%, and the worst counties top 33%.
A homeowner who can't pay off the mortgage without bringing cash to the closing table simply isn't going to sell. Not only do they need to be able to settle with the bank, they also need to cover their own closing costs and sales expenses. Between a 5%-6% agent commission and closing costs, the owner has to be at least 10% above water, and that's before they even consider putting money down on their next property.
This cycle hits first-time buyers the hardest, says Zillow chief economist Stan Humphries, because underwater homes tend to be the most affordable. About 30% of homeowners in the lowest price tier of homes were underwater in the first quarter, compared to 11% of homes in the highest third.
"It's hard to overstate just how much of a drag on the housing market negative equity really is," Humphries says. To make matters worse, the shortage of for-sale homes created by the underwater owners drives up prices, "which in turn makes those homes that are available that much less affordable."
The low end of the market is where listings are fewest, according to Zillow research.