Why Your Auto Insurance Rate Could Go Up If Your Spouse Dies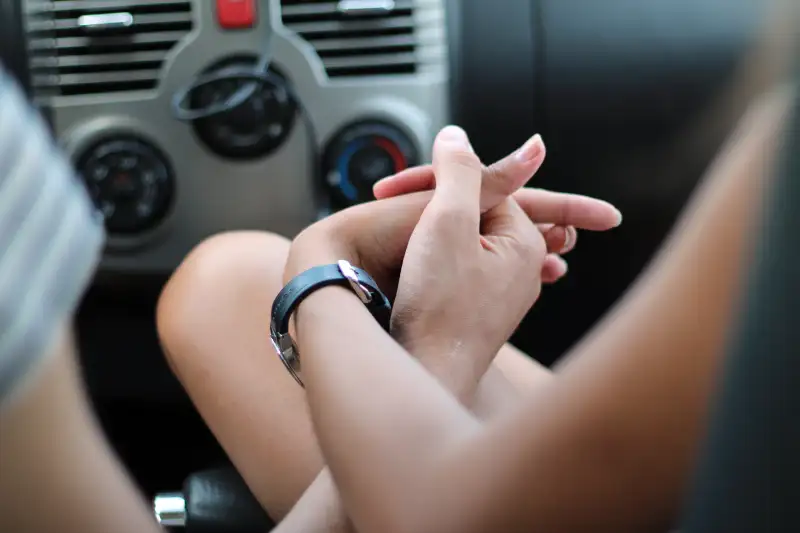 It's hardly news that unmarried drivers tend to pay more for auto insurance than married ones. In today's auto insurance industry, complex pricing algorithms take into account an ever-growing number of factors like driver credit score, gender, and age—factors that seemingly have very little to do with, well, actually turning the steering wheel.
But according to a new study by the Consumer Federation of America, a change in marital status from married to unmarried (through divorce or the death of a spouse) can cause a woman's auto insurance premiums to rise as much as 226%—suggesting a "widow penalty" that CFA director of insurance Bob Hunter said in a press teleconference Monday with executive director Stephen Brobeck is "immoral and should be stopped at once."
Using the stock profile of a 30-year-old female with a perfect driving record and holding all variables (from income to car model) constant except for marital status, the CFA study surveyed quotes from six auto insurance giants—State Farm, GEICO, Farmers, Progressive, Nationwide, and Liberty—across ten different U.S. cities. Of the six, State Farm was the only provider to never change its prices according to driver marital status; the remaining five routinely quoted higher prices to single—never married, divorced, or widowed—female drivers. Of those five, only Nationwide sometimes made exceptions for widows by not raising their rates. The "widow penalty" overall averaged to an approximately 14% increase.
The logic of the "widow penalty," according to insurance companies, is simple: unmarried drivers are, allegedly, statistically riskier drivers. According to James Lynch, who serves as chief actuary and director of information services at the Insurance Information Institute, this is hardly immoral. Rather, it's "very much the way that insurance works."
"Rates aren't supposed to be based upon what makes you feel good," Lynch said of the CFA study. "Insurance companies are not in the business of creating favored classes of people."
The CFA questions whether insurance companies' risk information about unmarried drivers is even actuarially sound, claiming it comes primarily from a 2004 New Zealand-based study, which admits to including too few instances of accidents among divorced, separated, and widowed drivers to make any conclusive statements about them. Lynch counters that insurance providers are basing their rates on significant correlations in their claims data.
Yet it's hard not to object to the notion of an insurance "widow penalty," which seems to compound personal loss with financial loss, raising the question of how far insurance classification plans should be allowed to go. We wouldn't, after all, accept a race-based insurance system; and under the Affordable Care Act, gender-based rating for health insurance is out.
The CFA argues that "widow penalties" are part of a trend in the auto insurance industry of charging higher premiums to those least likely to be able to afford them. Drawing a parallel to the practice of charging higher insurance premiums to customers with bad credit scores, Hunter and Brobeck noted during the teleconference that unmarried women tend to be less well-off than married women. "[Insurance companies] are just not that interested in selling liability coverage on an older car to a younger or lower income person, and they price it accordingly," they said.
It's an insurance landscape not unlike that which has provoked efforts to overhaul the American healthcare system—and that in December 2013 caused the Federal Insurance Office to issue a report entitled "How to Modernize and Improve the System of Insurance Regulation in the United States," including the suggestion that states revisit the question of "whether or in what manner marital status is an appropriate underwriting or rating consideration." The report pointed to same-sex couples in states where it was then illegal for them to get married as one key population discriminated against by marital status ratings.
But what to do for the single consumer here, now, and not looking to get hitched?
Shop around. Get as many quotes from as many providers as you can. And take into consideration all of the factors (and not just your single status) that might jack up your insurance rates. Most importantly, don't feel tied to the same insurance provider you've been using for years. Should your marital status suddenly change, get back out there and shop some more.
Read next: 23 Tricks to Save Thousands on Your Car