Workers Are (Supposedly) Happier Than Ever With Their Jobs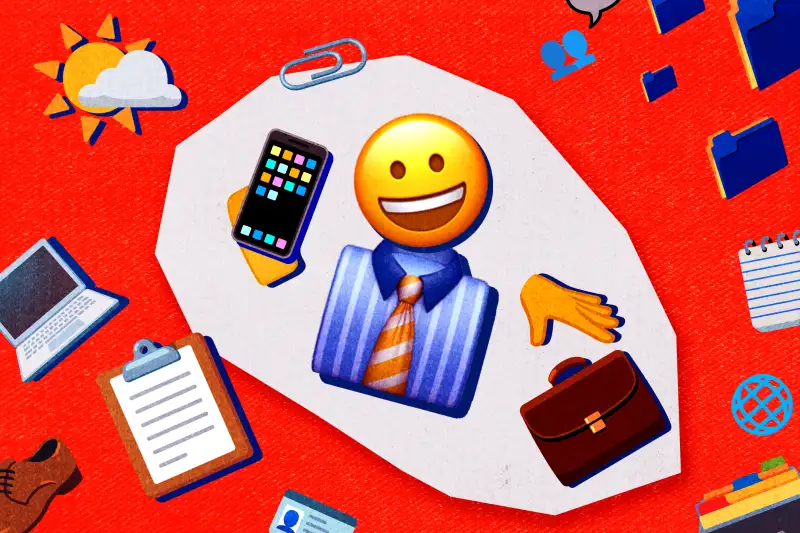 Everyone loves to complain about work. But new research shows that — perhaps surprisingly — more workers are happier with their jobs than ever recorded, largely thanks to the benefits of a tight labor market and the ability to work remotely.
Job satisfaction hit an all-time high in 2022, according to a long-running survey from the business-research think tank The Conference Board, with workers reporting major improvements to their work-life balance.
"U.S. workers have never been more content," the researchers wrote in the study released Thursday. However, a significant happiness gap persists between men and women in the workplace.
What the research says
The Conference Board (TCB) polled 1,680 workers last November as part of its job satisfaction survey dating back to 1987.
Specifically, TCB asked workers about 26 aspects of their jobs, including work-life balance, vacation policies, health benefits, co-workers, job security and more. Every aspect of work has improved since the previous year's survey, with the largest jump in work-life balance.
The century-old nonprofit think tank found that 62.3% of workers said they were satisfied with their jobs in 2022, the largest share ever notched by the 36-year-old survey. In 2021, 60.2% said the same. And in 2020, 56.8% said they were satisfied.
In 2022, 60.1% of workers were happy with their work-life balance, up 5.8 percentage points from 2021.
Of those 26 components TCB measured, workers said they were least satisfied with their company's promotion policies. Only 44.9% said they were happy with how their employers handle promotions in 2022 — still, that marks an increase from 42.1% the previous year.
Overall, workers were least satisfied with their jobs during the Great Recession in 2010, when only 42.6% told TCB that they were content with their work.
In 1987, the first year the survey was conducted, 61.1% of workers reported job satisfaction, which was the second-highest reading ever recorded by TCB.
Job hoppers are happier after all
Several recent reports suggest that many workers who switched jobs during "the Great Resignation" ended up regretting their decision, but TCB's study flips that narrative on its head.
The study says that 16% of respondents changed jobs during the pandemic. This group reported massive satisfaction increases in job training, bonuses, mental health benefits, promotions and wages compared to those who did not change jobs.
Overall, nearly 66% of people who switched jobs said they were happy with their jobs, versus 62% of those who stayed put in their roles.
The gender happiness gap at work
TCB's surveys find that while workplace happiness is increasing for women, men are happier across the board with their jobs.
"Men are more satisfied than women across every component of job satisfaction, with wide gaps in job security, core benefits, communications, and mental health benefit policies," the researchers wrote.
The largest chasm between men and women is with sick day policies and bonuses, representing a 9.4 percentage point gap and an 8.2 percentage point gap in satisfaction, respectively.
At 40.6%, women are the least satisfied with their employer's promotion policy. For men, that figure was 48.2%, also making promotions (or lack thereof) the least-satisfying element of their jobs.

On the other hand
It's worth noting that the TCB's survey was conducted last fall before a wave of high-profile companies laid off thousands of workers, especially in the tech sector. Since then, a banking crisis has ignited fears of a "credit crunch" and another recession.
In TCB's study, the researchers acknowledge that the anticipated recession could kneecap labor markets and "reduce job satisfaction in the coming 12 to 24 months."
Separate research also shows that age — which TCB's study did not account for — plays a major role in how happy workers are on the job. A survey from Pew Research Center in March found that about half of workers are "highly satisfied" with their jobs, but that only 44% of adults under 30 said the same. By stark contrast, 67% of workers 65 and older reported they were "extremely" or "very" satisfied.
Also tracking job satisfaction, the financial services firm MetLife found that 69% of employees are satisfied with their jobs in its latest workplace survey, which was also conducted in November 2022 — the same month as TCB.
MetLife has been running the survey for 21 years, and its latest satisfaction reading is the second-lowest in a decade. Last year, the firm said job satisfaction hit an all-time low at 66%.
No matter which survey you choose, it appears about a third of workers or more are not happy with their 9-to-5s.
More from Money:
Use This Script to Ask for a Raise
Americans' Confidence in a Comfortable Retirement Is Plunging Due to Inflation