Where to Watch the USA-Germany World Cup Match for Free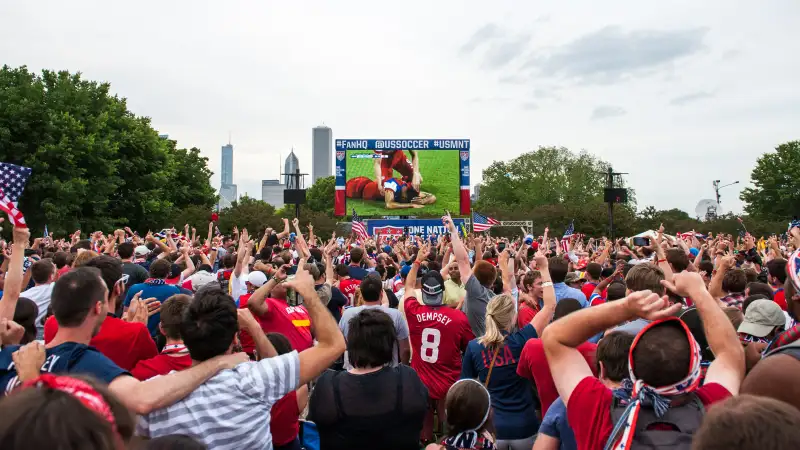 If you're a soccer fan, you may want to take an extra long lunch break (or breakfast for those in the West) and watch the match on a big screen—typically a really, really big screen in a city park or popular gathering place—with thousands of fellow fans who are doing the same thing. Here are a dozen U.S. cities where the public is being welcomed to watch the match as a group. Admission is free at all venues, and drinks and food are generally available on site.
Ann Arbor, Mich.: At the office of the Ann Arbor News, 111 N. Ashley St.
Boston, Mass.: City Hall Plaza
Buffalo, N.Y.: Canalside
Chicago, Ill.: Petrillo Music Shell in Grant Park
Dallas, Tex.: AT&T Plaza outside American Airlines Arena
Detroit, Mich.: Cadillac Square
Kansas City, Mo.: KC Live! Block
Los Angeles, Calif.: Hermosa Beach Pier
New York City: Bryant Park in Manhattan and under the Manhattan Bridge in Brooklyn
Orlando, Fla.: Wall Street Plaza (21+ only)
Salt Lake City, Utah: Energy Solutions Arena
Seattle, Wash.: Phinney Center