Meet the Richest Woman in China, a Mysterious Real Estate Mogul Who Made Her First Billions at 26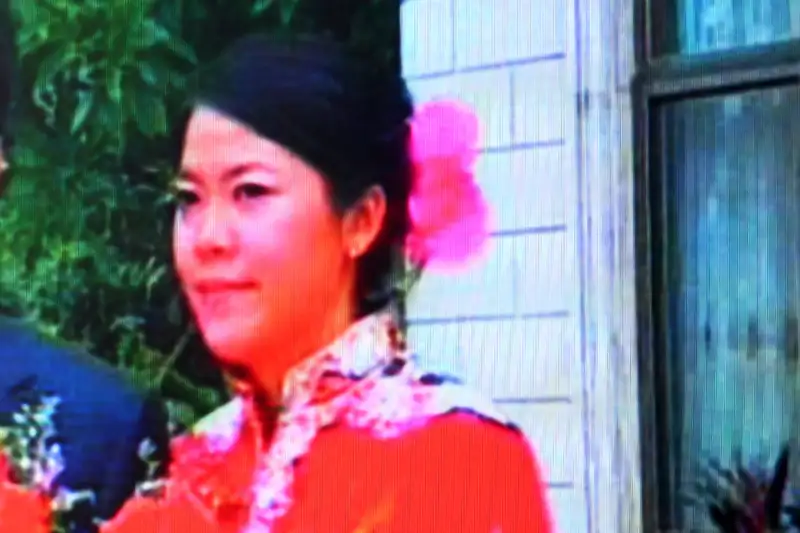 Yang Huiyan has racked up a lot of firsts.
The Chinese controlling shareholder of Country Garden Holdings Co., the nation's largest real estate developer by sales, is currently the 35th richest person in the world, according to Bloomberg's Billionaires Index. The 36-year-old is also China's richest woman and its youngest billionaire. Her net worth is estimated to be $22.3 billion.
But she's no newcomer to Asia's most powerful and wealthy moguls. Yang Huiyan was actually the richest person in China in 2007 at only 26 after her firm started trading on the Hong Kong Stock Exchange, when she suddenly became worth $16 billion. She's a rare example in her home country, which has enjoyed a massive economic boom over the last generation, of someone who inherited their billions. Her father Yeung Kwok Keung, who co-founded Country Garden in 1992 and goes by his Cantonese name, transferred his stake in the company to her in 2005, grooming her to takeover. His intention has been to "train Yang Huiyan as the successor of his family's interest" in the group, Country Garden said in a statement of its initial public offering. Yang now owns 57% of Country Garden.
That fortune is perhaps why the newspaper China Daily announced her marriage by telling readers, "Sorry, bachelors." Yang is press-shy, and little information is out there about her personal life, including her husband, who's reportedly the son of a top Chinese official. The two apparently met on a blind date. What's also known: She's a graduate of Ohio State University and has a younger sister, Yang Ziying, who also sits on the Country Garden board.
Yang has interests beyond real estate. She also chairs Bright Scholar Education Holdings, the largest operator of international and bilingual K-12 schools in China, which was listed on the New York Stock Exchange in 2007.
Yang's father—another figure flying under the public radar—hasn't entirely left Country Garden in her hands. He's still the company's chairman and chief executive, while she's vice chairman. He worked as a farmer and on construction sites before building his empire, according to Chinese media.
But she's profiting quite nicely as a result of the gradual handoff. Yang was in the news again in January, when a surge in Country Garden's stock increased her wealth by an astounding $2.1 billion—all in four days of trading. Not a bad payday for less than a week of work.
China's developers have generally enjoyed a recent boom in its property market. Yang is No. 4 among Chinese billionaires on Bloomberg's index, just behind Hui Ka Yan (worth $27.4 billion), 59, the chairman and largest shareholder of China Evergrande Group, which has built more than 500 projects in 180 Chinese cities. But Yang has plenty of time to catch up.