How One Young Couple Is Already Winning at Retirement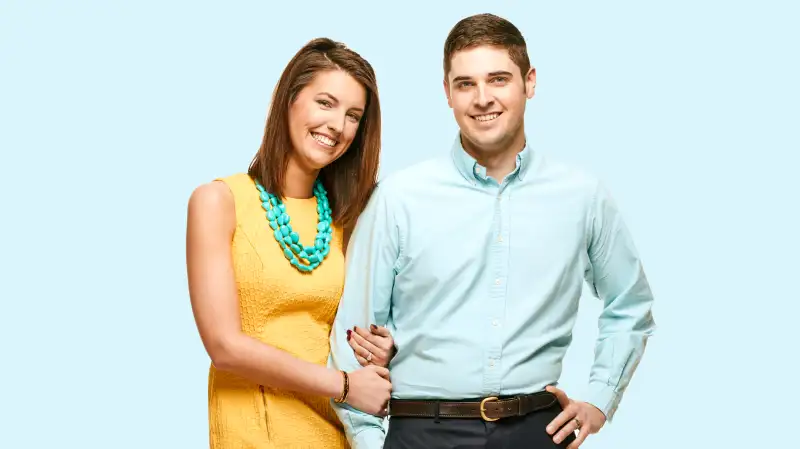 Photograph by Danny Ghitis for Money
When you play "The Game of Life" board game, you can make your way through life's most expensive events in less than half an hour. Opt for "Start College" during gameplay and you have to borrow $40,000 from the bank. Within a few more turns, you can get married, buy a house, have kids, and, ultimately, retire.
The real-life version of the game is a bit tougher: Half of Americans say they're delaying major milestones such as these because of money woes.
That makes it all the more impressive that William and Sara Osborne, ages 27 and 26, who are still paying off student debt, are already saving for retirement. Starting early and automating their savings are two smart moves that help the Osbornes, who live in Lexington, Ky., stay ahead in their own game of life.
William has about $30,000 in student loans, but says he's maintained a disciplined strategy to pay off his debt. He has consolidated 11 federal loans for a lower interest rate, and has committed to knocking off $220 a month from his debt ledger.
That hasn't distracted him from thinking about long-term security. An energy buyer, he signed up for a 401(k) as soon as he started his job in 2013, initially contributing 6% of his income to get the full employer match. Later on, he took advantage of his 401(k)'s auto-escalation feature, which automatically increases his contribution by one percentage point a year. That's a gentle nudge that doesn't put too much of a financial strain on his and Sara's lifestyle. "The whole experience has been pretty painless," he says. "In fact, it took a couple of paychecks for me to notice that the auto-increase had kicked in."
That simple 401(k) feature is incredibly powerful: More than 70% of people who automatically increase their contributions are on track to a comfortable retirement, according to one study. That compares to the 20% of people who are on track for retirement who don't automatically increase their contributions.
"I don't miss the money," says William, "since it's been pulled from my paycheck since day one."
Sara works for a small interior design firm that started offering employees a simple IRA in 2015, about six months after she started with the firm. She's contributing 3% of her annual pay. Her employer matches 100%, helping Sara contribute to the couple's retirement goals, too.
"At first, for me, it all boiled down to, 'Okay, so how much do I get to spend?' but once we had something tangible to work towards, my feelings about it changed," says Sara. "We're a good yin and yang."