What a Zillow/Trulia Merger Might Mean For Consumers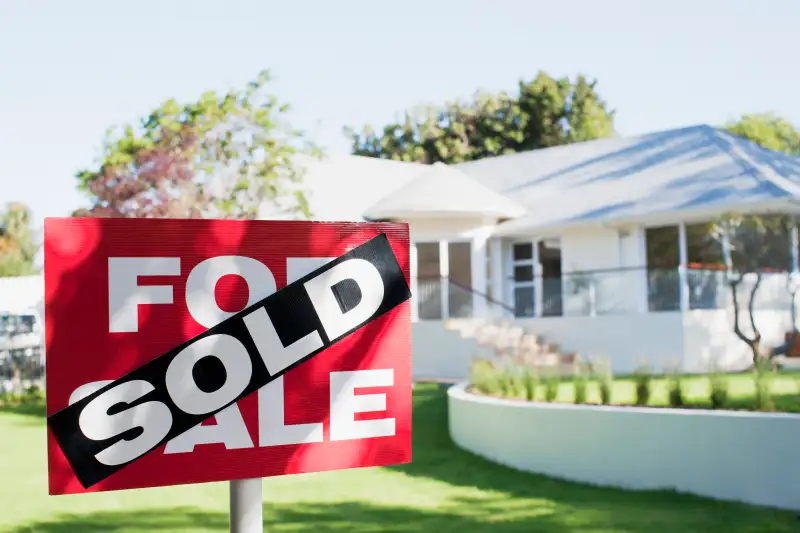 Martin Barraud—Getty Images
UPDATED—4:21 P.M.
It's official. Zillow and Trulia, the two largest sites in the home listings game, are merging. Together they account for about 48% (not including local websites) of listings web traffic.
The deal, worth $3.5 billion in Zillow stock, has already been good for investors. Both companies' stock is through the roof as Wall Street rewards Zillow for effectively eliminating its major competitor. Zillow's press release states that both brands will be maintained, but Trulia CEO Pete Flint will begin reporting to Zillow's chief executive, Spencer Rascoff. For all intents and purposes, Zillow-Trulia is now the only game in town, with a combined traffic that's more than 3.5 times that of its nearest competitor, Realtor.com, according to comScore.
What does Zillow's new, even-more-dominant market position mean for the consumer? Probably not a whole lot—at least initially.
The major concern consumers have long held with both Zillow and Trulia is the accuracy of the services' listing information. The notorious(ly questionable) 'Zestimate' aside, the big two have been dinged for having out-of-date listings information. Because neither company has access to the large sample of multiple listing service (MLS) data that members of the National Association of Realtors are privy to, each relies on a hodgepodge of MLS listings, third-party services, and individual brokerages for their listing information.
The results can be hit or miss. It's not uncommon to find a home on either site that's already off the market. Realtor.com, run by the National Association of Realtors (NAR), has made its large MLS network—the site has access to virtually all of the country's listing services—and more accurate listing information the cornerstone of recent marketing efforts.
A Zillow/Trulia merger isn't likely to make their listing information any more reliable, and Zillow doesn't mention increased accuracy as one of the "expected benefits" of the deal. Sissy Lappin, a Texas Realtor and founder of ListingDoor.com, thinks the Zillow/Trulia merger is a pure-and-simple market share grab, not a quest for more or better data. "They're buying out the competition," Lappin says.
That shouldn't come as much of a surprise, both because each company has likely already made deals with all of the data providers willing to do business, and because the data only needs to be accurate enough to attract customers, not necessarily to sell them a particular home. Zillow makes most of its money by providing real estate agents with early leads, and even its own CEO has gone so far as to endorse the notion that "a lead on a stale listing is still a good lead."
At the end of the day, consumers might find themselves the losers in the merger. 24/7 Wall Street points out that less competition for agents' business could lead Zillow to charge them higher advertising fees, and those agents may pass on the costs to the buyers they represent. That said, how much agents actually pay for ad space on Trulia/Zillow is a hotly debated topic, and it's still unclear whether agents—who, after all, provide Zillow with listings—or the company itself has the upper hand in the relationship.
Ultimately, the big question is whether the merger will bring long-simmering tensions between brokerage firms and Trulia/Zullow to a boil. Brokers like the advertising and leads online listings sites provide, but they also don't like that agents can circumvent real estate franchises and go to the customer directly. There's always the potential that Zillow becomes so large it can muscle out the middle man, and if enough of the industry fears this is coming true, they could pull their listings entirely.
Zillow denies they have any aspirations beyond creating a mutually beneficial partnership. "We've never wanted to become a real estate brokerage," stated one company spokesman. The question is whether brokers believe that partnership is more beneficial than threatening. If they don't, and decide to pull their listings—the so called "nuclear option"—it would have a huge impact on the market, for both consumers and everyone involved in the real estate business.
CORRECTION: A previous version of this post stated that Trulia and Zillow shared 90% of online listings traffic. According to Zillow, that number is 48%.