A Betting Analyst Shares Insider Tips to Help You Crush Your Oscar Pool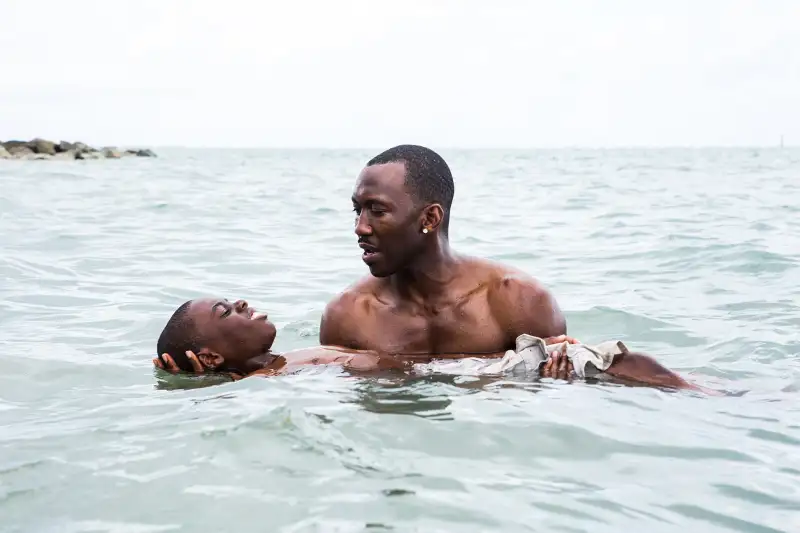 At the 89th annual Academy Awards this Sunday, there are a few sure bets. Host Jimmy Kimmel will make more than one Donald Trump dig. Actors and actresses will thank a slew of agents you've never heard of. And the "In Memoriam" segment will surely forget someone important. Other than that, it's tough to predict who will win the actual awards.
Right now, no one outside of PwC, the firm that handles the balloting process each year, knows who will win come Sunday. So how do you make smart picks in that Oscars pool sheet that is probably sitting blank on your desk at this very moment?
"Betting on the Oscars is much more subjective than betting on sports," says Jon Campbell, an analyst from the gambling information site OddsShark.com. "You're betting on the arts so you don't have many stats to back up your choice."
Picking the winners is obviously trickier if you haven't seen half of the films nominated. We're here to help. Based on the current betting odds, insights from film critics and gambling experts, the performances of nominees in awards shows leading up to the Oscars, and predictions made by the likes of FiveThirtyEight and our colleagues over at Entertainment Weekly, we've broken down the top categories to give you the lowdown on who is most likely going to win, who your upset picks should be and the categories that are anyone's guess.
STRONG FAVORITES
Upsets happen, and they can still seem shocking years later in retrospect. Remember when Crash and Shakespeare in Love beat out Brokeback Mountain and Saving Private Ryan for Best Picture, in 2006 and 1999? Heck, Citizen Kane, widely regarded as the greatest movie of all time, lost the Best Picture competition in 1942 to How Green Was My Valley.
So there is no such thing as a lock. That said, there are some clear favorites to win in 2017.
Campbell says the two categories that are all sewn up based on the odds are La La Land's Damien Chazelle for Best Director and Fences star Viola Davis for Best Supporting Actress. Below, are more locks.
Best Director: Damien Chazelle, La La Land
Best Supporting Actress: Viola Davis, Fences
Best Supporting Actor: Mahershala Ali, Moonlight
Best Original Score: La La Land
Best Documentary: O.J.: Made in America
TWO-WAY RACES
La La Land is undoubtedly the frontrunner to win Best Picture and, with the most nominations overall (14), it's the favorite to snag the most Academy Awards on Sunday. But none of this is a foregone conclusion.
"Predicting the Oscars means you're predicting how the Academy voters will respond to films," says Matt Atchity, editor of the movie-review site Rotten Tomatoes.
Picking the winners is especially problematic, then, because instead of evaluating each nominee's merits on your own, you must try to put yourself in the minds of voters. La La Land, a "throwback-style musical about chasing creative dreams," as Atchity put it, is being projected by critics as the likely winner because Academy voters have had "a very personal reaction to the film, even though most critics think another awards contender, Moonlight, is actually the more deserving film."
So, for these categories, safe bets would be:
Best Picture: La La Land or Moonlight
Best Actress: Emma Stone or Natalie Portman
Best Actor: Casey Affleck or Denzel Washington
TOTAL TOSSUPS
"Best Original Screenplay is a nail biter," says Campbell. The betting lines indicate that Manchester by the Sea and La La Land are the favorites with roughly the same odds of winning, but Hell or High Water, The Lobster, and 20th Century Women aren't completely out of the running either. "By Oscars-odds standards, this is really close and it could be a category where we see a surprise winner."
It's tough, but stick with one of these:
Best Animated Feature: Zootopia, Kubo and the Two Strings, or Moana
Best Original Screenplay: Manchester by the Sea, La La Land, Hell or High Water, The Lobster, or 20th Century Women
Best Adapted Screenplay: Moonlight, Lion, Hidden Figures, Fences, or Arrival