Why the $299 Apple Watch Is Still a Bad Deal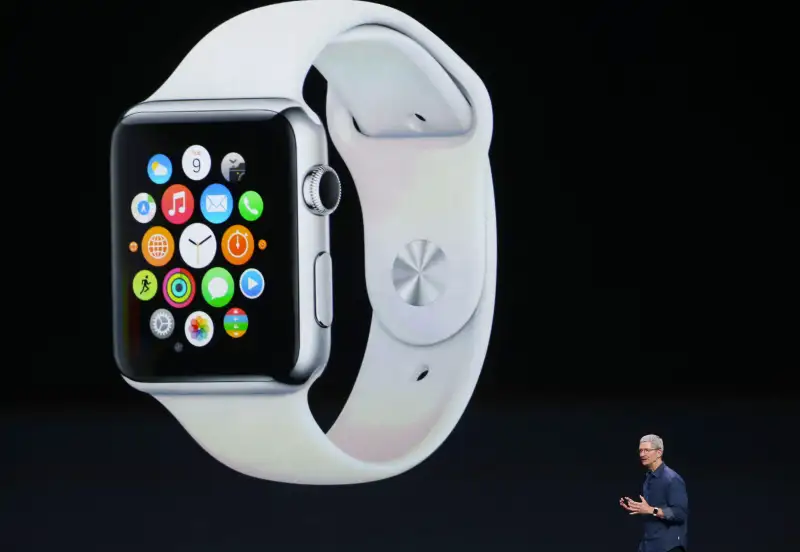 Justin Sullivan—Getty Images
Apple cut the price of the Apple Watch to $299 today, after 10 months at $349. While Cupertino's version of a smart watch has led the industry in sales, the price cut betrays its rare status as an Apple failure.
But with a cheaper list price and new watch bands announced today, does that actually change anything?
No, it's still a bad deal. For starters, the Apple Watch has been selling at $299 for quite some time, on sale—something that isn't the healthy norm for an Apple product with no named successor.
Like any computer-based device, a smart watch has a built-in expiration date. While it won't exactly self-destruct in two years, it will feel old, outdated, and irrelevant as newer versions replace it to Apple's recycled cry of "The only thing that's changed is everything."
Stomaching a heavy $300+ hit to upgrade your iPhone every two years is bad enough, but adding another revolving cost for the watch, which provides extremely marginal benefits, is just plain excessive.
Buying anything, of course, is only a good deal if you want it, but even for the most excited of buyers, only a massive price cut would have turned the Apple Watch into a good deal.
Say you were to refresh your wrist to stay up on the Apple Watch trends every two years, like you may do with your phone. That's $150 per year, and in 10 years, you'd be up to $1,500, and you'd have a watch worth $300 as the old models would likely retire to the landfill.
"The Apple Watch is more of a technology item than a wristwatch so it shouldn't be expected to hold its value," says Paul Altieri, CEO of Bob's Watches, a prominent pre-owned watch marketplace. "Like most tech products, they lose their value as new advances are released."
Contrast this participation in yet another tech gadget with a short lifespan to spending money on another horological pursuit, like a Rolex. Though a significant outlay—perhaps $5,000—would be required, it would not only never get stale on your wrist, but would likely retain or even gain value and outlive its owner.
Or take a more budget-friendly option: A good-looking Seiko could cost $200 and last many decades, and lose—at most—$200 in value. With those two extremes as well as plenty of options in between, it's hard to see a place on the wrist for an Apple Watch at any price.