Watch: This $40,000 Film Was Made Solely to Sell a House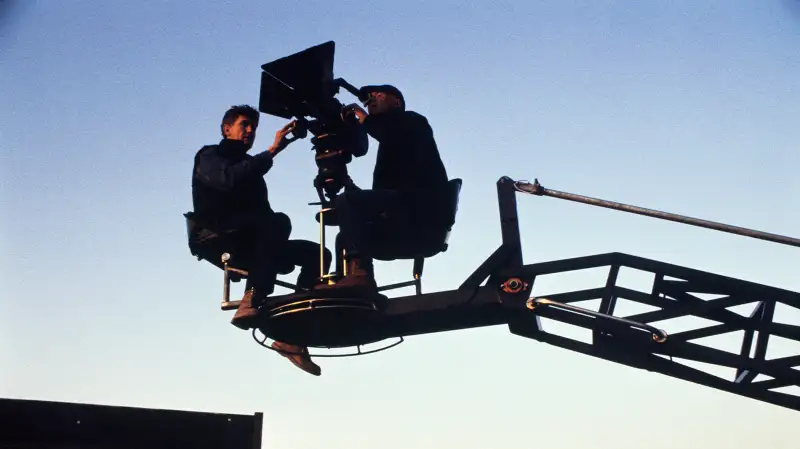 Have you seen "9133 Oriole Way" yet? It's a new independent film that was made in L.A. While only 4 minutes and 39 seconds long, it was put together with an impressive budget of more than $40,000, which surpasses how much it cost to make legendary full-length feature films like "Paranormal Activity" and "The Blair Witch Project."
What really makes "9133 Oriole Way" stand out, however, is the reason it was created—not to entertain the masses, but to sell a home.
The address of the home in question is, of course 9133 Oriole Way, in West Hollywood, and the "lifestyle film" showing off the property was paid for by Williams & Williams, the real estate agency that specializes in "the most high-end properties from the Hollywood Hills to Malibu," and works with "the cities [sic] biggest A-level actors, athletes, entertainment professionals and Fortune 100 executives." (Apparently, they don't work with a copy editor.)
"Regular marketing doesn't work anymore. We're appealing to a more sophisticated and savvy group of buyers," Rayni Williams, of William & Williams, said to the Los Angeles Times, in explanation for why the agency made the film. "We're taking it to a whole other level."
According to the LA Times, Williams & Williams spent months finding a director, cast, and crew to make the promotional video. The result is something far beyond a lame slideshow or some kind of video version of the standard still photos showing off a home on a realtor website. While the entire video is set to music ("My House" by Flo Rida) and there is no dialogue, there is something of a plot, in which a handsome hotshot tears out of the home in a Corvette, leaving behind a gorgeous woman who decides to invite over four more gorgeous women to enjoy the property to its fullest. They're seen lounging by the pool in skimpy bikinis and clinking glasses in the wine cellar in between slow crawling shots showing off the home's massage room, fitness center, views of downtown, and other selling features.
Why would Williams & Williams fork over $40,000 to show the property off in such extravagant fashion? Well, the agency stands to take in over $1 million if and when it sells the 12,530-square-foot home, which is located in the hills near homes owned by Leonardo DiCaprio and Keanu Reeves and is listed at a cool $33 million. Watch on, and let the realtors know if you're inspired enough to put in a bid.