5 Things You Didn't Know About the World's Biggest Bond Fund
Money is not a client of any investment adviser featured on this page. The information provided on this page is for educational purposes only and is not intended as investment advice. Money does not offer advisory services.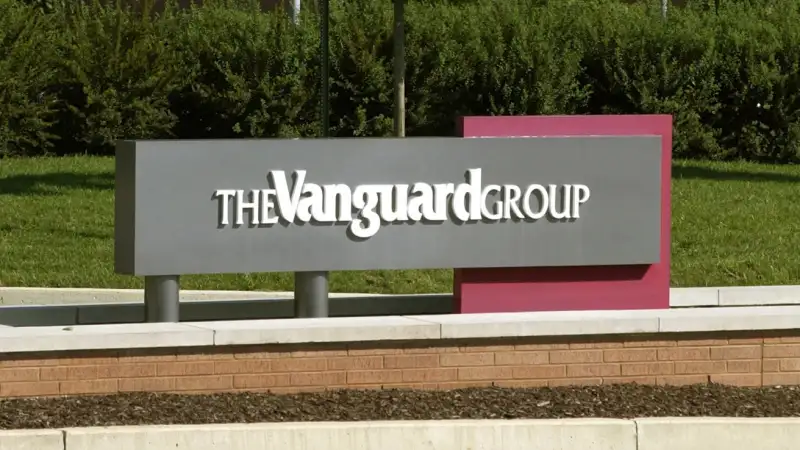 Mike Mergen—Bloomberg via Getty Images
With a whopping $117 billion in assets, Vanguard Total Bond Market Index is now the biggest bond fund in the world, overtaking the long-reigning champ Pimco Total Return, according to data reported by the Wall Street Journal. If you add in the assets held by Vanguard's exchange-traded fund version of Total Bond Market, the fund controls about $144 billion.
While big in dollar terms, this portfolio isn't so large in scope. Here are some things you may not know about bondland's new 800 lb. gorilla:
Despite its name, Vanguard Total Bond Market doesn't come close to giving you exposure to the total bond market.
Sure, this fund does give you decent market exposure, but it limits that to the universe of high-quality bonds. This means the fund can own debt issued by the U.S. government, government agencies, and "investment grade" corporations with pristine credit.
Only around one tenth of 1 percent of the fund's assets are held in high-yielding "junk" bonds issued by companies that are considered less than "investment grade." In the bond world, higher quality issuers can get away with paying lower yields. This explains why the average yield for this fund is a modest 2%.
This fund doesn't even give you adequate exposure to high-quality corporate bonds.
While Vanguard Total Bond Market does own high-quality corporate securities, they represent less than one quarter of the fund's assets. With more than 75% of its assets in Treasuries and U.S. agency-related debt, this is more of a government bond fund than anything else.
This is why Money has recommended supplementing this fund (which is in our Money 50 list of recommended mutual and exchange-traded funds) with a corporate-centric portfolio, such as iShares iBoxx Investment Grade Corporate ETF (which is also in the Money 50).
This fund gives you extremely little foreign exposure.
Technically, Vanguard Total Bond Market does own a tiny amount of international debt. But the biggest weighting is to Canada, which makes up less than 1.7% of the fund. In fact, bonds based in the U.K, Germany, Mexico, and France each make up less than 1% of the fund's total assets.
To really gain foreign exposure, you will have to further supplement this fund with an international fixed income fund, such as Vanguard Total International Bond Index fund, which is also in the Money 50.
Unlike the past champ, Pimco Total Return, this fund runs on autopilot.
As its name would indicate, Vanguard Total Bond Market Index is an index fund. This means that instead of being controlled by a star manager who picks and chooses which bonds to buy and sell, this fixed-income portfolio passively tracks a fixed-income market benchmark. In this case, that's the Barclays Capital U.S. Aggregate Float-Adjusted Index.
Vanguard Total Bond became the biggest bond fund sort of by default.
While Total Bond has been consistently gaining investors in recent years, it didn't win the crown so much as Pimco Total Return lost it. At its peak, Pimco Total Return wasn't just the biggest bond fund, it was the largest mutual fund in the world. Yet after approaching nearly $300 billion, Pimco Total Return lost more than half its assets as investors fled amid infighting at Pimco which eventually led to the departure of famed fixed income manager Bill Gross. Today, Pimco Total Return is down to around $117 billion.