7 Costco Items That Are ALWAYS Cheaper Than the Grocery Store Version, According to a Bargain Shopping Expert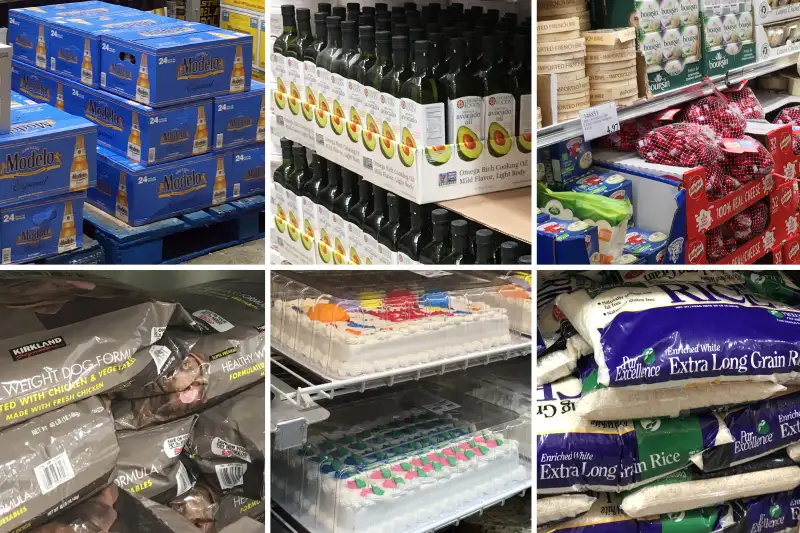 I've been a frequent Costco shopper for more than a decade. Shopping at Costco is something my family of four and I look forward to. We love their delicious samples and exploring their new items. Their large quantities allow me to stock up on items I use often, and also stick to my budget, which I chronicle on The Frugal Convert.
But it took me a while to learn which items at Costco were hot deals compared to shopping at my local grocery store. The trick is to always compare the unit price to what you would be able to purchase with coupons and sales at a grocery store. Over the years, I've discovered a list of items I come back to again and again. Even with most sales, the quantity and price per unit for these Costco items make them an amazing bargain.
Not only will you save money, but you'll shop less frequently. You're essentially creating a stockpile for items that have a long shelf life and will last a few months, freeing you up to focus on the perishable items you need weekly.
Here are the money-saving items I always buy at Costco. (Note: Prices may differ depending on the store.)
When buying cheese, there is so much to look for: quality, unit price, and variety can all be deciding factors. Costco houses so many varieties of cheese (I counted at least 29 the last time I checked) you'll be spoiled for choice.
And if you're worried about buying a large quantity of cheese that might go bad before you get to it, just remember that most cheeses can be stored in the freezer.
I'm not a big produce buyer from Costco, but their salad packs are a great bargain. If you're thinking that the packs are too big for you and your family, here's a tip: Assemble the salads by serving size, and don't add the dressing and croutons on top until you're ready to eat. I separate the contents in individual Tupperware for work and put the dressing and croutons in small baggies (yes, even the dressing can go in a Ziploc bag). This way, I can have the salad every weekday without it spoiling or wilting.
Cake, $15.99 to $18.99
Costco cake is huge—their sheet cakes serve 48 guests and they have several designs suitable for different celebrations. It beats the price of grocery store cakes, and is absolutely delicious.
If you don't like the sheet cake, Costco sells decadent artisan cakes as well, such as the tuxedo cake and red velvet cake. They look so impressive your guests will think you bought the cake at a high-end bakery.
Alcohol, $23.95 for a 24-pack of beer
Costco offers great deals on hard liquor and packs of beer. They have a wide-ranging selection and the unit prices are unbeatable compared to the grocery store. This is where we stock up during the holidays when we're invited to tons of events and parties. They also have seasonal alcohol varieties as well.
You may think that buying rice at the grocery store is pretty cheap, but if you compare the unit price to the rice you get at Costco, there's no contest. I just bought a 20-pound bag for $7.99. That comes out to about $0.40 per pound.
Buying rice from Costco not only saves me money, but it saves me time. I get to stock up for a good six months by buying one item. I seriously forget the last time I had to pick up a bag. And we are rice eaters, let me tell ya.
Costco sells specialty oils as well as the basic cooking oils for very affordable prices. I buy the Kirkland Signature coconut oil and Mazola vegetable oil and they last for months. Here's a storage tip for your oils: Keep them in a cool dark place so they last longer.
Costco is by far the best place to buy dog and cat food on a budget since their Kirkland Signature food comes in bags up to 40 pounds. The quantity and price is the best I've seen and our dogs loved the food. They have different food choices that cater to all ages of pets.