A Mighty Saver Reaps Her Rewards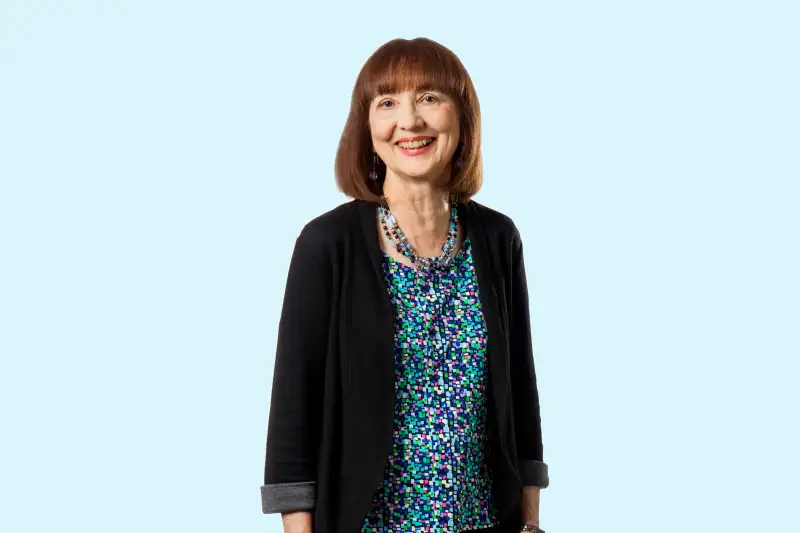 Photograph by Danny Ghitis for M—Danny Ghitis
Thirty years ago, Jan Miner stood in line at a bank in New York City, waiting to open her first IRA.
Miner, now 62, remembers the experience vividly.
"I didn't know what an IRA was, really, but someone told me you could reduce your taxes if you invested in one," Miner says. "I was inching my way closer to the teller, about to give her $2,000 of my money and commit to not getting it till I was 59 years old! I didn't know if I was going to live that long!"
Nor did she have that much money to spare. A divorced mom, she had only recently moved to Manhattan with her daughter, Julie. After studying film in graduate school at Syracuse University, Miner was making less than $30,000 a year.
Those first years in New York City were "lean," as Miner puts it. But over the next decade and a half, as she moved from job to job, Miner saved whatever she could along the way, keeping in mind that saving for retirement was as important as making ends meet in her everyday life.
At some jobs, Miner had annuities to which she contributed. At others, like with the union she worked for in the early 1990s, there was no retirement savings plans. Instead, Miner opened other IRAs. "You're going to retire at some point," she thought to herself, "and you might as well have something to show for it."
After landing a job as an administrator at Fordham University in 2000, Miner's financial outlook began to improve.
At Fordham, she participated in the school's mandatory 403(b), a retirement plan commonly available at nonprofit organizations and state and local governments. Her salary was soon double what it was just ten years earlier. But that wasn't the sweetest part of her new gig.
She contributed the school-designated maximum 5% of her salary to her 403(b), which was matched by Fordham dollar-for-dollar. The school later raised its contribution to 11%, thus enabling her to save 16% of her salary in a low-cost, tax-advantaged fund.
"I realized what I had at Fordham," Miner says. "I saw the potential of what I had in a job where I could get significant amount of money from the employer."
That was only the beginning, however. Miner, who's still at Fordham, also started a supplemental annuity to which she contributed another 15% of her salary.
And in 2015, because managing all the retirement accounts from prior jobs were getting too difficult to manage, she consolidated them into one TIAA account.
This fall, bolstered by her $600,000 nest egg, Miner plans to retire to the New York town where she grew up. Though she struggled, she feels lucky that her earlier financial decisions, like living in Manhattan, let her live the life she wanted.
"I've been a power saver in the last 15 years," she says, "but I lived my life too."