Accredited Debt Relief Review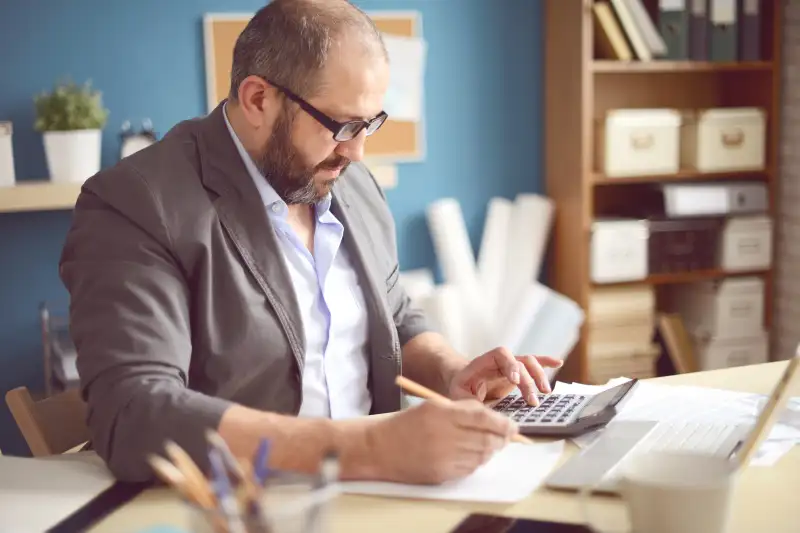 Accredited Debt Relief is a reputable debt relief company in the United States. It has been providing services to individuals with debt issues since 2011 and offers a wide range of solutions for its clients. Accredited Debt Relief has a reputation for quality service and reliable results, with more than 200,000 customers served. The settlement fee — potentially as high as 25% — might be a deterrent to some, but strong customer satisfaction ratings and no upfront fees make the company an attractive option for those looking for quick debt relief.
Best for no upfront fees
One of the key benefits of Accredited Debt Relief is that it does not require any fees upfront. This means you won't have to pay anything until your debt has been successfully settled and you're on your way to becoming debt-free. This is a great feature for those who are struggling financially or want to avoid paying expensive upfront fees. It allows people to get the help they need without having to immediately deal with a large financial burden.
Accredited Debt Relief pros and cons
As with any debt relief service, there are pros and cons to choosing Accredited Debt Relief. Here is a breakdown of the main advantages and disadvantages.
Pros
Requires payment only if debt is settled
Works with most major creditors
Offers a free consultation
Showcases significant amounts of social proof
Has a large collection of educational resources on its website
Cons
Is not available nationwide
Accepts only $10K minimum unsecured debt amount
Has high settlement fees up to 25%
Pros explained
Payment is only required if debt is settled
One of the strongest advantages of working with Accredited Debt Relief is that it only requires payment if your debt is successfully settled. This allows you to get the help you need without having to worry about expensive upfront costs.
Works with most major creditors
Accredited Debt Relief works with most major creditors, meaning you don't have to worry about whether or not they can help you with your debt. In addition, the company's experience negotiating with various creditors helps ensure that you get the best possible deal on your debt.
Offers a free consultation
The free phone consultation offered by Accredited Debt Relief is a great way to learn more about how it can help you get out of debt. During this obligation-free consultation, a qualified representative will be able to answer questions and provide you with more information about the process.
Showcases significant amounts of social proof
Accredited Debt Relief has a significant amount of social proof, including testimonials and case studies on its website. The company also has overwhelmingly positive ratings on various online review sites. This vast collection of success stories serves as a powerful endorsement of the services the company offers, providing potential customers with peace of mind. If you work with Accredited Debt Relief, you can know that you're working with an experienced and trustworthy provider.
Has a large collection of educational resources on its website
In addition to providing debt consolidation services, Accredited Debt Relief offers a wealth of educational resources in the Knowledge Hub portion of its website. These resources help customers understand the process of debt settlement, budgeting and other core topics related to financial wellness.
Cons explained
Not available nationwide
Accredited Debt Relief is only available in certain states. Before you sign up, it's important to check if the company is able to help you in your area.
$10,000 minimum debt amount in unsecured debt
In order to be eligible for Accredited Debt Relief's services, you must have at least $10,000 in unsecured debt. This barrier to entry limits the choices of those with lesser debt amounts who are seeking debt relief.
The settlement fee can be as high as 25%
Accredited Debt Relief's settlement fee ranges from 15% to 25%, which can be a hefty sum depending on the amount of debt you have.
Accredited Debt Relief offerings
People may find themselves scouring the internet for the best ways to get out of debt, such as the debt snowball versus debt avalanche methods of debt reduction. Many choose to simplify the process by working with a debt relief provider.
Accredited Debt Relief offers a selection of services for those looking to get out of debt. Each service is tailored to your personal situation and financial goals. Note that Accredited Debt Relief only works with unsecured debt, such as payday loans, credit card debt and medical bills. The following sections outline the primary offerings from Accredited Debt Relief.
Debt relief
This program entails Accredited Debt Relief negotiating with creditors on your behalf to reduce or eliminate debt. You will be assigned an experienced debt relief specialist who will take the following steps:
Assess your financial situation
Develop a strategy for getting out of debt
Negotiate with creditors to reduce or eliminate your debt
Debt consolidation
Debt consolidation helps consumers combine all their debts into one convenient payment instead of having to juggle multiple bills each month. This typically helps to decrease monthly payments as well as offer a chance to take advantage of more competitive interest rates.
Credit card consolidation
Accredited Debt Relief can help consumers consolidate their credit cards into one easy-to-manage payment with a competitive interest rate. Consolidating debt will simplify budgeting, decrease your overall debt burden and make it easier to pay off all of your debts.
Bankruptcy alternatives
If you're considering bankruptcy, Accredited Debt Relief can help you examine the choices. Company experts will evaluate your financial standing and recommend various methods to help you escape debt. Some of these options include:
Credit counseling
Debt consolidation
Debt settlement
These solutions can get you out of debt without incurring the unfavorable repercussions associated with bankruptcy, such as a plummeting credit score.
Accredited Debt Relief pricing
Accredited Debt Relief charges performance fees, meaning it only charges you once it has successfully negotiated and settled your eligible debt. The fee ranges from 15% to 25%, depending on the amount of debt you have and the success rate of negotiations. Due to this fee structure, there are no upfront or hidden fees.
Accredited Debt Relief financial stability
Accredited Debt Relief is a reliable provider, a member of the American Fair Credit Council, has been in business for more than 10 years. It's also accredited by the Better Business Bureau. These factors are strong indications that Accredited Debt Relief is able to deliver on its services.
Accredited Debt Relief accessibility
Accredited Debt Relief's team of client representatives can respond to your inquiries via website and phone. There are several convenient ways to contact Accredited Debt Relief and speak with a debt specialist quickly.
Availability
Accredited Debt Relief representatives are available by phone from 8 am to 11 p.m. EST Monday to Friday and from 8 a.m. to 10 p.m. EST on weekends. Company representatives are also available by email on a daily basis.
Contact information
You can reach the company during regular office hours by phone at 1-800-497-1965 or by email at customerservice@acrelief.com.
User experience
Accredited Debt Relief has a well-designed website that is easy to use, with helpful information, FAQs and an extensive help center. Finally, the easy phone access and email support prove this company's dedication to enhancing the customer experience.
Accredited Debt Relief customer satisfaction
Accredited Debt Relief has a strong reputation among customers and an A+ rating with the Better Business Bureau. Customers appreciate the company's straightforward approach, the level of customer service, and its dedicated debt specialists who provide guidance and support. Accredited Debt Relief maintains impressive ratings on online review sites, with numerous customers attesting to the effectiveness of its services.
Accredited Debt Relief FAQ
How does Accredited Debt Relief work?
The process of debt relief can last from a few months up to several years, depending on your individual circumstances. It's not uncommon for debt relief companies to take from two to four years to resolve a client's debt. No matter the time frame, your debt relief program with Accredited Debt Relief will follow these steps:
The company will conduct a financial consultation and assessment to determine how much you owe and assess your current financial situation.
Your debt relief specialist will craft a personalized strategy to help you get out of debt. This will likely involve one or more of the debt relief options available through Accredited Debt Relief. Depending on your circumstances, this may include reducing your total debt amount, negotiating lower interest rates and consolidating your debt into one monthly payment.
A specialized savings account will be created for you in order to store money for the debt relief program. This account is insured by the Federal Deposit Insurance Corporation (FDIC) and allows you to securely save up money for future settlements.
Accredited Debt Relief will then negotiate with your creditors to settle the debt. When agreements have been reached with creditors, the funds stored in the savings account will be used to pay them off with your approval.
This process will continue until all of your debt is settled or paid off.
What types of debt does Accredited Debt Relief help with?
Accredited Debt Relief offers assistance only with eligible unsecured debts. Examples of eligible debts include the following:
Credit card debt
Medical bills
Personal loans
Other forms of unsecured debt
The company does not assist with secured debt, such as mortgages or car loans. It also does not provide assistance with federal student loans or tax debt. If you're in need of tax relief, it's important to contact a qualified tax professional and research tax relief companies.
Does Accredited Debt Relief hurt your credit score?
Choosing an Accredited Debt Relief program can be a great step toward getting out of debt, but remember that your credit score may take a hit. The process begins by halting the payments on your existing accounts, which will have an adverse effect on creditors' assessment of you as a borrower. Furthermore, when any outstanding balances are settled or paid off through this kind of program, creditors duly report these transactions as "settled" or "paid in full." This is also considered negative, as it indicates that you were unable to pay back your debt in full.
Even though your credit score is likely to take a dip, participating in a debt relief program can be incredibly beneficial in the long run. Once you have paid off your debts, you'll be able to start the work to improve your credit score and put yourself in a much better financial position. If you believe inaccurate information has resulted in negative effects on your credit score, review how to dispute your credit report and contact the credit bureaus to address any errors.
Is Accredited Debt Relief legit?
Yes, Accredited Debt Relief is a legitimate debt relief business. It's accredited by the Better Business Bureau and boasts an A+ rating from this organization. Online reviews of the company offer generally positive ratings, with most customers applauding the company's efforts and effective measures to help them get out of debt.
How we evaluated Accredited Debt Relief
When evaluating Accredited Debt Relief, we considered the following factors:
Reputation: We looked at the company's Better Business Bureau rating, cumulative online reviews from customers and the company's responsiveness to customer feedback.
Services: This involved comprehensive reviews of the debt relief options offered, the types of eligible debts and the minimum debt requirements.
Costs and fees: We took a close look at the fees associated with the debt relief programs as well as what services Accredited Debt Relief offered free of charge.
Customer support and experience: To determine the level of customer support and the overall customer experience, we reviewed customer support options, responsiveness to customer inquiries and feedback, and the website's ease of use.
Transparency: We examined the company's website for clear rules and regulations, customer information disclosure and transparent cost breakdown.
Summary of Money's Accredited Debt Relief review
There are many different paths to debt relief available to consumers who are struggling with debt and financial hardship. For some, this may involve investigating balance transfer credit cards, while for others, it can include learning how to negotiate with debt collectors on their own. Whether searching for the best debt consolidation loans, looking for a debt settlement program or weighing options for filing bankruptcy, it's critical to find a company you can trust.
Accredited Debt Relief is a legitimate and reliable debt relief business that offers several robust debt relief options. With its A+ Better Business Bureau rating, excellent customer reviews and transparent terms and conditions, you can feel confident in the company's services and financial expertise. Its lack of upfront fees and wide range of debt relief options make Accredited Debt Relief an especially attractive option for those who are seeking assistance with their debt.