Adidas' Pizza Shoes Will Make You Hungry For New Footwear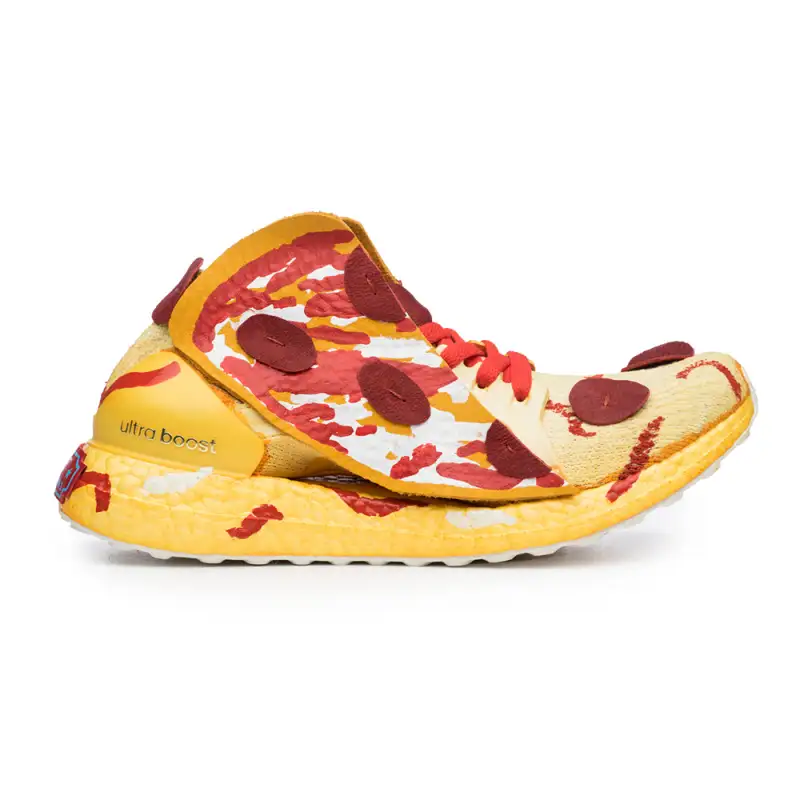 Adidas and Refinery29 recently partnered to give the people what they really want: sneakers that look like food.
The companies invited 11 female artists to create 50 limited edition Ultraboost X sneakers, each designed to represent one of the 50 states.
Several of the shoes ended up looking like its state's most notable food item — New Jersey, for example, got a pizza shoe — while other sneakers were decorated with its state's most noteworthy flower or gemstone. The artists who designed the shoes used materials like sand, thread, clay, fake flowers and more in their work.
Check the food-themed kicks below.
New Jersey: Pizza Shoe
Georgia: Peach Shoe
Wisconsin: Cheese Shoe
Maine: Lobster Shoe
Tennessee: Barbecue Shoe
South Carolina: Shrimp and Grits Shoe
The shoes were up for auction until July 11, and all proceeds will go to Womenwin.org. As of Tuesday, the highest bid was listed at $2,000, according to an Adidas spokesperson. On their own, the shoes cost $180. Adidas is still tallying up the total proceeds raised.