Fake Toilet-Sharing App Rents 15 Minutes of Bathroom Time for $4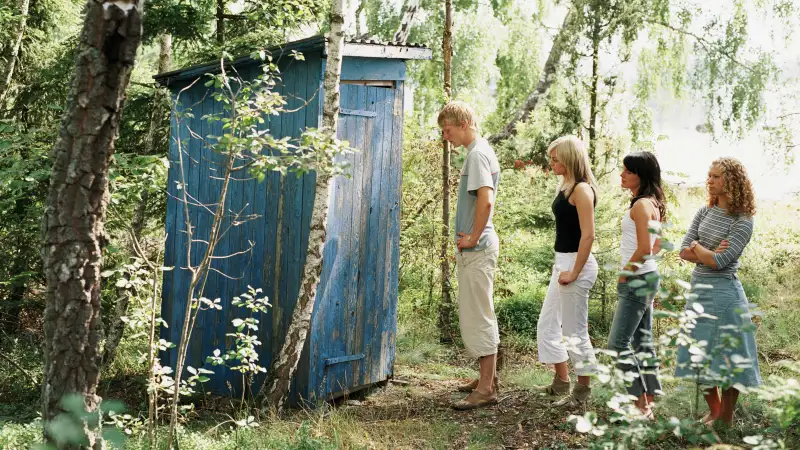 AirWC presents itself as an airbnb for private toilets, in which those in desperate need can locate nearby facilities with a smartphone app, check out reviews left by previous "users," and book a 15-minute session on the bowl for a reasonable $4 fee.
And yes, it's a total gag. An Italian version of AirWC was posted on the web on the more appropriate date of April 1, and the current parody is now on the comedy site Funny or Die. Let's just get the bathroom humor out of the way with the AirWC video put on YouTube this week:
While this is indeed a joke skewering the sharing economy, while simultaneously piling on gratuitous poop punch lines, one never knows. We live in a world where a business was launched based on the delivery of $10 worth of quarters for $15 to make it easier to do laundry, after all.
Like any good modern-day technological innovation, the AirWC app (if it was real) allows you to sign in via Facebook. "In seconds, AirWC will locate private toilets nearby—clean, and ready for you," the video explains. Users can scroll through photos and read reviews "until you find one that meets your sphincter's needs. Does this toilet inspire you? Does it make your bowels squirm with joy and anticipation?"
Such ad copy would surely be enough to attract the "business" of quite a few users, especially at a cost of only $4 for 15 minutes. Still, not to poo-poo the idea too much (sorry), but it would probably be a tougher sell to get homeowners on board with the idea.