A Woman Is Being Evicted and Fined $185,000 for Renting Her Apartment on Airbnb to Pay Medical Bills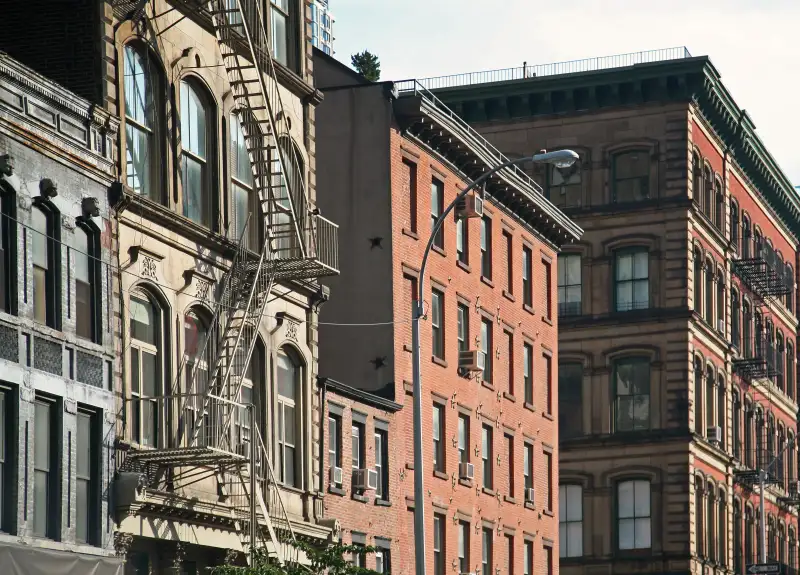 Terraxplorer—Getty Images/iStockphoto
Eileen Hickey, a 72-year-old artist and former Guggenheim Museum curator, says she put her rent-stabilized New York City apartment on Airbnb in 2012 to help pay for her husband's medical bills. Now she's facing eviction from the apartment she has called home for more than 40 years, along with a whopping $185,000 fine.
The New York Post reported that a Manhattan judge just ordered Hickey to vacate the apartment—a two-bedroom in Tribeca, for which she pays only $1,500 per month—no later than June 9. She also must pay $185,000. The amount includes a fine for violating codes and also covers the legal bills of her landlord, who first sued Hickey in 2014 for illegally subletting the apartment.
The landlord of the property, at 460 Greenwich Street, says that Hickey had been earning $4,500 a month by renting the apartment on Airbnb to visitors from all over the globe. The New York City Rent Stabilization Code prohibits tenants from making a profit by subletting their below-market-rate apartments.
Hickey also owns a condo in the East Village—which she says is only used for work. Her landlord says that Hickey failed to turn over bank statements and other documents to the court because she was "in the Hamptons," according to the Post.
Tenants and landlords alike in major destinations like New York have been facing and legal action and big fines for years related to Airbnb listings. In 2013, for instance, a city judge upheld a $40,000 fine levied by officials against a landlord for essentially running an unlicensed hotel out of an East Village apartment.
Hickey's $185,000 fine is believed to be one of the highest penalties ever stemming from a case involving one Airbnb host renting a single apartment. Airbnb listers with multiple properties, however, have occasionally been threatened with much larger fines. Earlier this month, for instance, San Francisco officials asked a judge to hit a couple with a $5.5 million fine for allegedly—and illegally—renting 14 apartments they own on Airbnb.
Airbnb says it is the obligation of all hosts to make sure that they are following local laws. "While this individual has not hosted on Airbnb for several years, we do encourage all tenants who wish to share their home to have a conversation with their landlord before hosting," Josh Meltzer, head of New York policy for Airbnb, said in a statement sent to Money. "At the same time, we support the Lentol/Bonacic bill, which would update existing rules around home sharing to mirror subletting law -- allowing rent-stabilized tenants to earn up to the amount they pay in rent. This would ensure more New Yorkers can share their space to make ends meet, while cracking down on profiteering."