Traveler Complaints Against Airlines Are Up 20%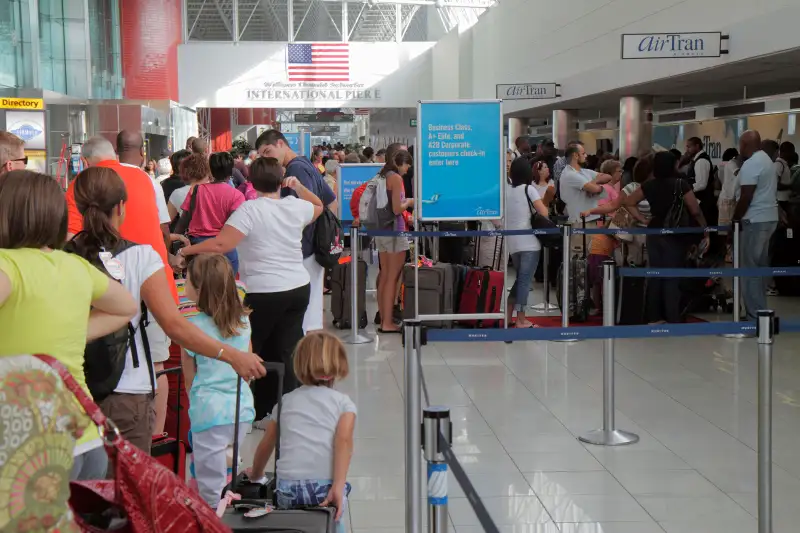 Rosa Irene Betancourt—Alamy
The U.S. Department of Transportation just released the latest Air Travel Consumer Report, focused on the period from January to June 2015. Mixed in with some good news—the rate of mishandled baggage is down slightly—is the glaring bit of data showing that airline complaints are sharply on the rise.
For the first half of 2015, travelers lodged 9,542 official complaints about air travel to the DOT via email, phone, or in person. That's a rise of roughly 20% over the same period in 2014, when travelers filed "only" 7,935 complaints.
Complaints increased in a wide range of categories, including flight delays, cancellations, refunds, and baggage service. But the number of gripes concerning two topics in particular—fares and customer service—rose particularly sharply. Complaints about fares, specifically "incorrect or incomplete information about fares, discount fare conditions and availability, overcharges, fare increases and level of fares in general," increased from 296 to 870. Customer service issues, meanwhile, drew 1,121 complaints during the first half of 2015, compared with 832 for the same period the year before.
One interesting note is that the two most complained about American carriers just so happen to be renowned for having incredibly cheap—but also confusing—airfares, and both say they keep their fares low by offering minimal levels of customer service. The carriers we're talking about are Frontier Airlines and Spirit Airlines, which both have complaint rates that are more than five times the industry average.
Also interesting is that complaints are rising at a time when airlines are incredibly profitable due to the combination of low fuel prices, diminished competition in a post-merger world, and persistently high airfares and traveler fees. All in all, while the airlines sure should be happy with how things are going, it seems to be a different story for airline customers.