Airlines Are Surprising Some Travelers With a $50 Charge at the Gate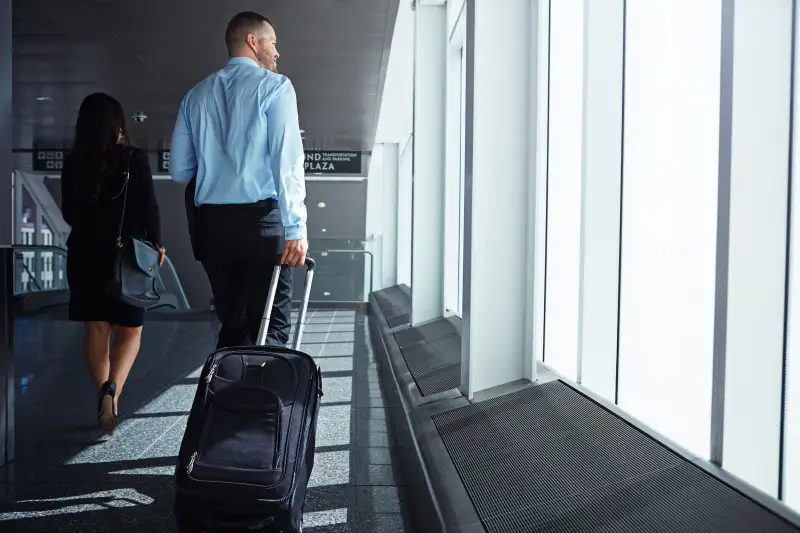 Airlines love boosting profits by charging fees. Now they are surprising some travelers by layering an annoying penalty on top of an annoying fee.
American, Delta, and United have all recently introduced or expanded a class of airline tickets called Basic Economy. It's the least expensive kind of ticket you can buy, but it's also a class that comes with more restrictions and more potential fees than what travelers have come to expect when purchasing a flight.
While Basic Economy tickets aren't completely new, and the airline websites spell out their restrictions and fees in pages of fine print, many passengers are still getting caught off guard at the airport gate by one particularly aggravating charge—or rather, the combination of a penalty on top of a charge.
This gate-service baggage fee, which has been surprising Basic Economy travelers flying recently on United and American, is the subject of this week'sWall Street Journal column by Scott McCartney.
How do the airlines get you? One of the rules with Basic Economy is that you're strictly prohibited from using the overhead bin. Basic Economy passengers are allowed to bring only one personal item onto the plane, and it must fit under the seat in front of you. That means you can't bring a traditional carry-on wheelie bag, which is too big for that space.
Anyone with a Basic Economy ticket who tries to get on the plane with a wheelie bag—or, for that matter, any larger carry-on that won't fit at your feet—will be forced to check it at the gate as luggage. That will cost a fee of $25 or more; but because you failed to plan ahead and check it earlier, you can also get hit with an additional $25 service fee. Payment must be made on the spot with a credit card.
McCartney describes the gate charge as "a penalty on top of a fee."
United and American explain these rules and fees on their websites. (Delta still allows all passengers to travel with carry-on bags and use overhead bins, but the airline warns that because Basic Economy customers are the last to board the plane, space in the bins may be limited.)
Even so, the gate penalty fees are still surprising some passengers because they seem so unusual and unreasonable.
There are ways to avoid the penalty, of course. The simplest option is to check the bag as luggage when checking in at the airport. That way, you pay the normal checked bag fee, but aren't penalized with an additional gate fee. "We do everything we can to make sure customers do not reach the gate with a bag that needs to be gate-checked," a United spokesperson told the Journal.
Another alternative is to book a higher (and higher-priced) class of ticket at the start. By paying a bit more for an Economy ticket, you can bring one normal carry-on bag onto planes and use the overhead bin free of charge. You can also get seat assignments in advance, be eligible for upgrades, and have the option of changing itineraries by paying the usual fees.
None of these are possible with Basic Economy tickets. (That's right: Travelers who book Basic Economy tickets cannot change their flights—not even if they pay a fee.)
The price differential for Basic Economy vs. Economy varies, but you generally "save" about $25 each way by going with Basic Economy. Sometimes the difference is less than $10. So it's easy to see that buying the higher-priced ticket from the get-go is often a better deal.
Airlines probably want travelers to see it exactly that way. By convincing passengers to book Economy rather than Basic Economy, the airlines get more money upfront. And even when they don't get more money upfront, there's a good chance the airlines will get the money later on—when passengers are hit with fees they didn't expect.