Airlines Are Slowly Giving You Less Reason to Hate Them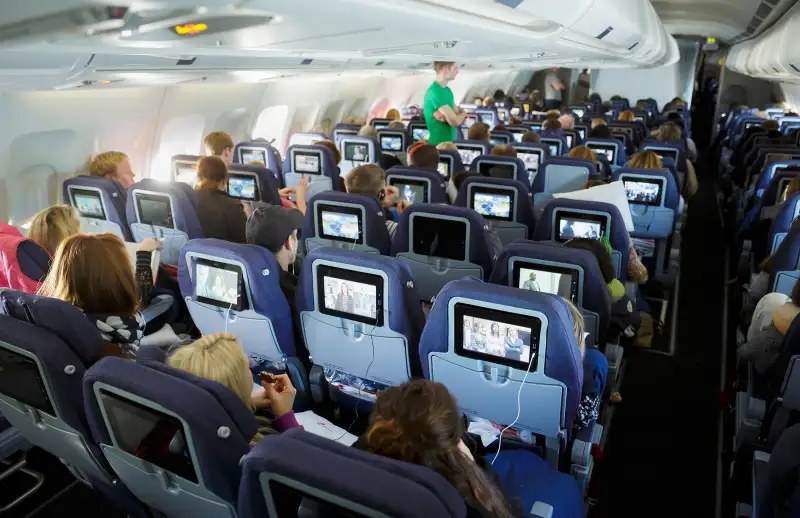 Thomas Trutschel—Getty Images
This week, Delta Air Lines decided to stop charging a hated fee that most passengers think never should have been instituted.
For roughly a decade, the airline has been charging special fees to customers who buy tickets over the phone or in person at the airport. The fees rose steadily over the years, reaching $25 (for phone reservations) and $35 (airport tickets). Essentially, if you sought help beyond the website for booking a flight, you had to pay extra.
On the one hand, a business shouldn't be applauded for eliminating a policy that customers feel is outrageous and greedy and never should have been applied in the first place. There are few fees that travelers enjoy paying, but in a February survey, 49% of airline customers who paid fees for booking over the phone described the charges as "very unreasonable."
Delta isn't presenting the change this way, of course. "It is much simpler for our customers to not have to worry if they will pay a fee for ticketing with Delta," Glen Hauenstein, Delta's incoming president, said in a statement regarding the removal of the fees. Charisse Evans, a Delta vice president, chimed in by saying that the decision was "based on engaging with our customers and employees every day," and that the airline prides itself on continuing to "raise the bar by exceeding our customers' expectations."
Yet it would have been much simpler still if Delta had never introduced such confusing, arguably nonsensical fees to begin with. It wouldn't require much engagement with customers to figure that out. As for exceeding customer expectations, well, that's fairly easy to accomplish after you've been lowering them for more than a decade by removing perks and nickel-and-diming wherever imaginable.
Read next: Where to Get Away in May—for Less
On the other hand, as USA Today pointed out, Delta's move now makes it stand apart from the pack in a customer-friendly way. Southwest Airlines is the only other major domestic carrier to not charge fees for phone or airline reservations. So at the very least, Delta can accurately be perceived as more reasonable and less punitive to travelers, if only by comparison to the industry standard.
What, you might be wondering, has caused Delta to seemingly have a change of heart? In all likelihood, it's not due to more customer engagement. Instead, the fact that most airlines have been swimming in profits thanks to cheap fuel and (yep) high fees makes it easy for industry giants to step back and figure out ways to ease off on the greed in exchange for happier—or less irritated—customers.
It's not just Delta using today's unparalleled profitability as the opportunity to reexamine hated policies and win over fans. Whereas in the past airline news was dominated by more (and more expensive) fees, several carriers have shifted gears recently by offering better coffee, bringing back free snacks, and upgrading free onboard entertainment, among other steps.
And now we have the removal of a fee that the average traveler views as an unreasonable cash grab. It's hardly the only hated fee—paying to sit next to your spouse on the plane, or paying hundreds of dollars to change a ticket months in advance are surely up there as well as loathed fees—but Delta's choice to eliminate it is surely a step in the right direction from the consumer point of view.
Read next: 5 Ways Airlines Are Finally Becoming Less Greedy & Mean
In response to Delta's move, travel expert Christopher Elliott wondered if this represented the "beginning of the end of airline fees." Now that the airlines are riding high on record profits, "It's time for airlines to stop trying to come up with new ways to separate us from our money and for them to start offering great service again," Elliott wrote. "It all begins with dropping one fee."
And the easiest way to start offering great service is by getting rid of awful service—specifically, by dumping the policies that your customers hate.