Here's How Much Airlines Are Profiting Off Your Plane Ride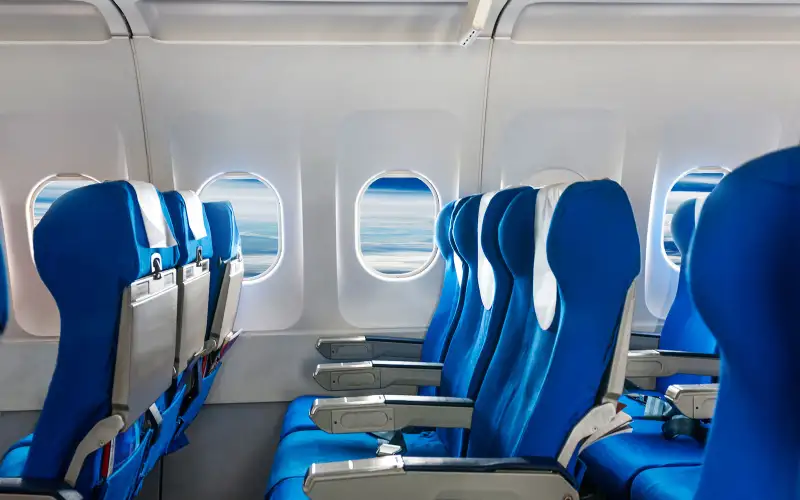 Whether you're a frequent or occasional flier, there's a reason why airplane seats feel closer together and why fees seem to pile up at nearly $20 per head.
According to the Wall Street Journal, the average "profit per passenger" of the seven largest U.S. airlines was $17.75 — for just a one-way flight — and the average profit margin across those seven airlines was 9% in 2017. This per-passenger profit is roughly double what airlines around the world make per passenger, according to the International Air Transport Association. This is a shift as the air travel industry has been notorious for volatility and money loss.
Ticket prices these days generally cover the expense of the actual flight. The baggage fees, seat selection fees, flight change or cancellation fees, and other charges that rack up during your flight pad the airline's wallet, according to the WSJ. Baggage fees and reservation penalties are the two most lucrative categories for airlines in terms of net profits.
For the airlines, it's a delicate balance of covering the cost to move people from point A to point B — with higher fuel prices — keeping fares low enough to stay competitive, making sure seats are full, and turning around a profit. Thus the incentive for packing in more people and adding fees.
The cost of fuel rose 26% compared to the cost in 2016, WSJ reports.
"Fares are too low for oil prices this high," Doug Parker CEO and Chairman of American Airlines Group explained on a January earnings call. "Over time you'll see it adjust."
American spent $1.3 billion more on fuel in 2017 than 2016, and their profit margin (4.5%) was lowest of the big seven airlines.
In fall of 2017, however, Parker boasted, "I don't think we're ever going to lose money again."
Meanwhile, Southwest had the highest profit margin (16.5%) without charging extra for baggage.