MillerCoors Says Trump's Aluminum Tariff Will Kill Jobs 'Across the Beer Industry'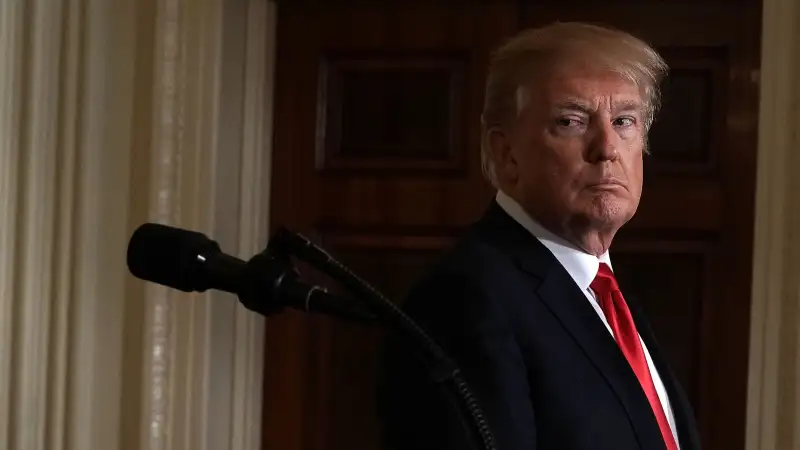 MillerCoors, the second largest U.S. brewing company, spoke out against President Donald Trump's announced tariffs on imported steel and aluminum in a tweeted statement Thursday. The President has said he will impose tariffs on steel and aluminum imports, a move that could heighten trade tensions with China and other countries.
The beer company, which produces beers including Coors Light, Miller Lite and Blue Moon and uses aluminum for its cans, called the tariffs "misguided." According to MillerCoors, the tariffs could lead to "job losses across the beer industry" and that "American workers and American consumers will suffer."
Trump will reportedly sign the new trade measure next week, which will put a 25 percent tariff on steel and a 10 percent tariff on aluminum.
The announced tariffs follow a Commerce Department report which found that importing metal weakens national security, because it hurts American industry. The announcement had been pushed off as factions within the administration who are divided on trade worked out the scope of the measure.
Those politically in favor of the tariffs say U.S. industries have been hurt by cheap foreign metals. However, there are fears that tariffs could hurt U.S. security as well as the economy. If the tariffs are implemented across the board, they'll end up impacting allies, who may retaliate. For instance, similar tariffs imposed by President George W. Bush's administration led to a confrontation with the European Union.
Industry is equally divided. U.S. steel and aluminum manufacturers have been pushing for stricter tariffs to help bolster the sagging industry. Yet, companies that rely on making products out of steel and aluminum — like beer companies — say that imposing tariffs will raise prices for consumers or cause layoffs.
The stock market reacted negatively to the tariff announcement, with the Dow Jones industrial average closing more than 400 points lower, on Thursday. Companies in industries that use steel and aluminum, like Ford, General Motors and Boeing, saw their shares drop. Bucking the trend, Molson Coors Brewing (which owns MillerCoors) and U.S. beer giant Anheuser-Busch saw modest gains.
Pete Coors, chairman of the board for Molson Coors and great-grandson of beer entrepreneur Adolph Coors, ran for Senate on the Republican ticket in 2004. After donating to former Gov. Chris Christie's failed 2016 campaign, Coors held a fundraiser for then-candidate Donald Trump.
MillerCoors has not responded to requests for further comment on its statement. Money has also reached out to Anheuser-Busch, the largest American brewery, to see if it will be similarly impacted by the tariff, but the company has not responded.