Airline Stocks Are Sinking—and Ebola Is Only Partly to Blame
Money is not a client of any investment adviser featured on this page. The information provided on this page is for educational purposes only and is not intended as investment advice. Money does not offer advisory services.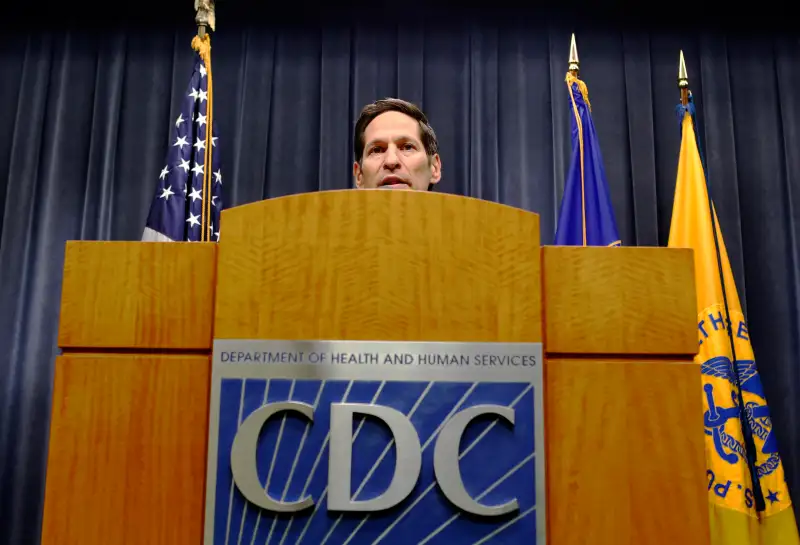 Shares of major U.S. airlines descended about 4% Wednesday morning, and investors are blaming Ebola.
The CDC and Texas Health Department confirmed the first official diagnosis of Ebola in the U.S., in a man who had traveled to Dallas from Liberia.
CDC Director Tom Frieden was quick to point out that "there's all the difference in the world between the U.S. and parts of Africa where Ebola is spreading. The United States has a strong health care system and public health professionals who will make sure this case does not threaten our communities."
Those assurances apparently fell on deaf ears on Wall Street, where investors pushed the stocks of major carriers such as United Airlines , American Airlines , and Delta lower in early morning trading.
Anytime diseases arise that could restrict air travel — in this case, to and from various parts of West Africa — airline shares are among the first to see a reaction.
Last year, for instance, global airline stocks took a tumble on worries of the spread of bird flu. Before that, in early 2009, the outbreak of swine flu pushed airline stocks to double-digit losses amid concern that the disease might curtail travel at a time when the economy was already faltering due to the global financial crisis. And before that, in 2003, the first signs of SARS drove airline stocks lower on fears that international travel — in particular to and from Asia — would be hurt.
In this case, though, even airlines that do not travel in West Africa — for instance, Southwest Airlines — have been hit.
To be sure, Southwest is headquartered in Dallas, which is where the first U.S. Ebola case was reported. But the fact that an airline like Southwest is being affected makes Morningstar analyst Neal Dihora think that "this might be about something else."
That something might have to do with oil prices. Oil prices have fallen recently to below $100 a barrel. This is generally good news for airline stocks, since that means a major input cost is headed lower, Dihora says.
But there comes a time in every oil cycle, he points out, where investors wonder if oil prices are headed lower for a reason — as in, is this a sign of further troubles for the global economy?
It's too soon to say if that's the case. Many observers are currently chalking up falling oil prices to the strengthening dollar.
But for the moment, it seems that this worry about the global economy is what's really driving the sector — and the emotional reaction to Ebola only compounded the situation.