Airlines Drop Fuel Surcharges, but Flights Don't Get Cheaper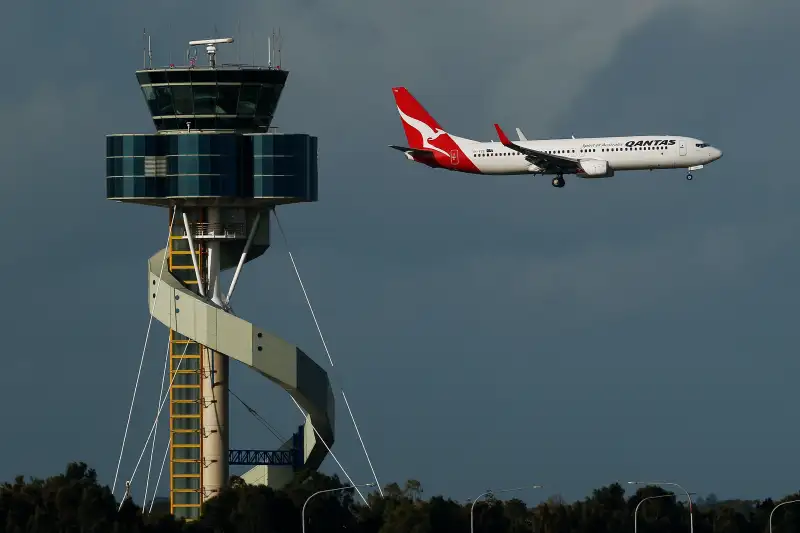 Brendon Thorne—Bloomberg via Getty Images
The idea of a fuel surcharge is pretty simple: When the cost of fuel is abnormally high, instead of simply raising prices, a special, supposedly temporary fee is passed along to customers. When fuel costs retreat back to "normal" levels, logic dictates that the surcharge would disappear.
It's this kind of wholly logical thinking that has had airline travelers up in arms over the last several months, as the price of gasoline and rocket fuel has declined substantially, yet fuel surcharges remain and airfares are still extraordinarily high. Consumer advocacy groups Travelers United and FlyersRights.org recently sent letters to airline CEOs voicing their outrage and demanding that airfares be lowered "in light of the 50% reduction in jet fuel prices since June, 2014."
"Common sense says prices should drop when the biggest cost factor in flying nosedives," Charlie Leocha, chairman of Travelers United, said via press release. "This isn't rocket science. Though economists can make lots of excuses, if there were more competition, consumers would be seeing lower costs to fly."
At first glance, it appears as if some of this madness is coming to an end Down Under. As the Sydney Morning Herald put it, Virgin Australia recently announced it was removing "consumer-reviled references to fuel surcharge" from its tickets. This surcharge added as much as AUD$680 (US$540) to the cost of an international round trip. Qantas, which competes with Virgin Australia on many routes, including flights between the U.S. and Australia, followed suit by saying that it too would get rid of fuel surcharges on tickets.
To which travelers might reasonably respond: Hallelujah!
Not so fast. The removal of these hated, astronomically expensive fees is having little to no impact on the actual cost of airfare paid by travelers. For the most part, the airlines are simply incorporating fuel charges into base airfare prices, and the amount paid out of pocket by passengers will remain stubbornly high.
Virgin America said that coach passengers can expect to see a decrease of perhaps AUD$40 (a measly $32 in U.S. currency) on tickets between the U.S. and Australia. Mind you, the old surcharge hit passengers to the tune of AUD$680 (US$540). As for Qantas, its airfares will remain exactly the same even as fuel surcharges disappear.
In other words, the carriers are jacking up flight prices to compensate for the "removal" of fuel surcharges. They're giving travelers a price break with one hand while taking more money away from customers with the other. The net result is that passengers are paying pretty much the same for the cost of transportation before the changes were announced. The only thing that's changed is how the airlines break down the flight costs.
To airline passengers, who want their total out-of-pocket costs to drop, and who couldn't care less about how the airlines categorize each component of a flight's price, these "changes" mean that nothing at all has really changed.