7 Emerging Low-Cost Supermarkets That'll Save You Big Money on Groceries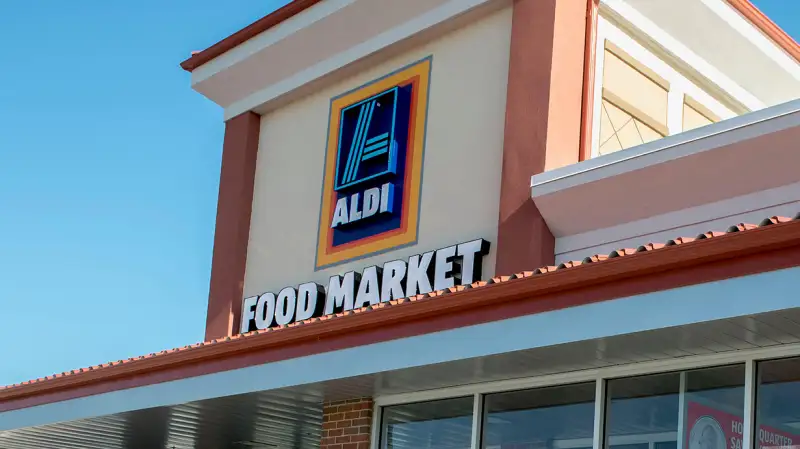 The supermarket business has always been one in which margins are low and competition is high. Lately, though, the competition for shopper's grocery dollars has only gotten tougher. Major grocery chains like Albertson's and Safeway have felt compelled to merge, while the 156-year-old supermarket brand A&P recently filed for bankruptcy—the second time it has done so in the last five years.
While it seems to be a rough period to try to run a supermarket, consumers are enjoying the benefits of heightened competition—namely, aggressive price wars and new players eager to win over their business. Shoppers have more options than ever, including the possibility of Google and Amazon delivering their groceries. And no matter where you live in the U.S., there's a good chance that one or more of these brand new or rapidly expanding low-cost supermarkets is popping up nearby.
Read next: 29 Ways to Save Hundreds on Groceries
Aldi
Aldi, the no-frills, lower-cost supermarket that's a sister to Trader Joe's, hit its stride in America during the post-recession era, when pinched households were especially eager to cut their grocery bills. Aldi keeps its prices exceptionally low by minimizing staff and selection, while almost exclusively selling cheaper store brands rather than national labels. While Trader Joe's may be the nation's favorite supermarket, Aldi is generally rated tops in terms of value and low prices. And based on how rapidly Aldi is expanding, the model is resonating with shoppers even after the economy has rebounded. There are roughly 1,400 Aldi locations in the U.S. right now, up from 1,200 in 2013, and plans call for 2,000 stores by 2018, including a major expansion to southern California next year.
Lidl
While unknown among most American shoppers, Lidl is the low-cost archrival of Aldi in Europe. Both operate smaller stores (maybe 20,000 square feet, less than half the size of the typical American supermarket) and focus on generic store brands in order to keep prices 30% or so lower than mainstream counterparts. In the near future, Lidl will be following Aldi across the Atlantic to enter the U.S. market. By 2018, Lidl expects to have a regional headquarters open in North Carolina, as well as store locations in the vicinity of Charlotte, among other possible areas.
365
Whole Foods has come under fire for overcharging customers lately. More problematic for the upscale grocery brand is that it may have exhausted the number of U.S. locations that are wealthy and "foodie" enough to host a thriving supermarket where customers will happily pay top dollar for kale and organic everything. These are among the reasons why Whole Foods is launching the inexpensive, millennial-friendly brand called 365, or rather "365 By Whole Foods Market." Whole Foods announced the new store model this past summer, and the first stores will open in 2016 in the Silver Lake area of Los Angeles, as well as Santa Monica, Houston, and Portland, Ore.
WinCo
Dubbed by one grocery analyst "Walmart's worst nightmare," WinCo Foods is an Idaho-based, employee-owned chain that's known for extraordinarily low prices and some unusual policies that help it dole out the discounts—including a steadfast refusal to accept credit cards. Until recently, WinCo locations were restricted almost entirely to the Pacific Northwest. The chain has been expanding in states such as Arizona and Texas lately, and now has over 100 stores, up from around 80 in 2011.
Fresh Thyme
Described alternately as a "less expensive Whole Foods" and a combination of Whole Foods and Trader Joe's, Fresh Thyme Farmers Market literally puts fresh produce at the heart of its operations: Fruits and vegetables are located in the center of the store, rather than on the periphery like the typical grocery format. That said, Fresh Thyme maintains that its prices are more in tune with affordable Trader Joe's than "Whole Paycheck." The chain has opened multiple new store locations in Indiana, Minnesota, Michigan, Illinois, and Ohio over the past few months, and plans on launching 60 to 70 more stores in the Midwest during the next six or seven years.
Sprouts
Like Fresh Thyme, Sprouts Farmers Market puts the emphasis first and foremost on fresh produce—which is located in the center of the store. When asked at an investors meeting recently how Sprouts managed to keep produce prices low, CEO Amin Maredia explained, ""It's really about quality, freshness and moving volume hard and fast… We're also moving three times or more the average inventory of a store per week." Sprouts has roughly 200 stores in 12 states, and eight new locations are planned to open in the third quarter of 2015.
The Daily Table
Thus far, The Daily Table is a one-of-a-kind operation—a nonprofit supermarket founded by former Trader Joe's executive Doug Rauch, whose vision has led to the June opening of a single location, in Dorchester, Mass. The prices are phenomenally cheap for grocery staples (under $1 for frozen veggies and boxes of cereal), as well as grab-and-go entrees ($2 or less). Though the concept is brand new, Rauch envisions new locations throughout the Boston area, as well as stores that will serve impoverished neighborhoods in cities such as New York, Detroit, Los Angeles, and San Francisco. The Daily Table isn't the nation's first full-scale nonprofit supermarket either; that title belongs to Fare & Square, which like Daily Table was created to bring healthy groceries to people living in a "food desert." Fare & Square opened in the fall of 2013 in Chester, Pa., a "post-industrial" low-income area 15 miles south of Philadelphia.