Amazon Has at Least 7 In-House Clothing Brands You Didn't Know About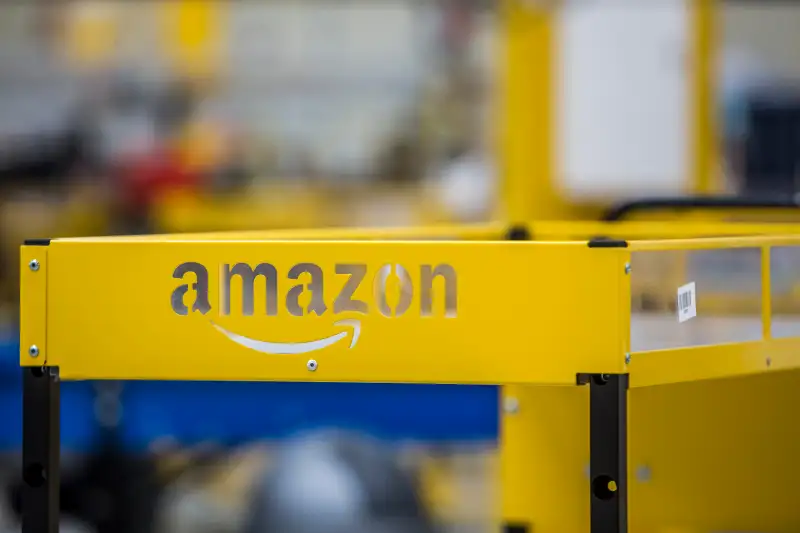 Divisek, Martin--Bloomberg/Getty Images
Amazon is already turning into the preferred clothing retailer for millions of people, thanks to its two-day shipping for Prime members and a massive inventory has over 30 million items of clothing for sale. But the Seattle-based company does not seem to be content to stop there: it looks like Amazon has launched its own apparel lines as well.
We say "looks like" because Amazon has not officially announced the introduction of these clothing brands. Yet scanning the Amazon inventory online, you may have seen brands that you don't recognize. Some of these are just small labels that aren't household names. But some of them are actually owned by Amazon and appear to be in-house lines. Quartz reported that it checked the names of labels like Society New York or Franklin & Freeman in a trademark database, and Amazon clearly owns them.
There have been rumors for some time that the company is considering branching out and making its own private label clothing, but there have been no official announcements or fanfare yet. Instead, there's only been a quiet soft launch that doesn't have any noticeable Amazonian branding.
Like its Amazon Basics branded products that serve as house label to electronics and office and house essentials, Amazon's own offerings are priced to be affordable.
Branching out into fashion and apparel in a more concerted effort makes sense for Amazon. According to Quartz, clothing is the third fastest growing product area after cell phones and kitchen stuff and it also has produced the largest margins for the company in the past decade.
What's especially interesting is that Amazon is doing all of this so quietly, and for the time being at least seems to intentionally be distancing its company name with the brands it owns. It's worth noting that Amazon also appears to launching a line of diapers with a non-Amazon name (Mama Bear), not longer after it decided to pull the plug on a short-lived experiment selling its own "Amazon Elements" diapers.
Read next: 5 Alternatives to Amazon for Cheaper & Easier Free Shipping
Here's a list of clothing brands that are known to be Amazon house labels, according to Women's Wear Daily:
Franklin & Freeman
Franklin Tailored
James & Eri
Lark & Ro
North Eleven
Scout + Ro
Society New York