Amazon Will Cut Whole Foods' Prices Starting This Monday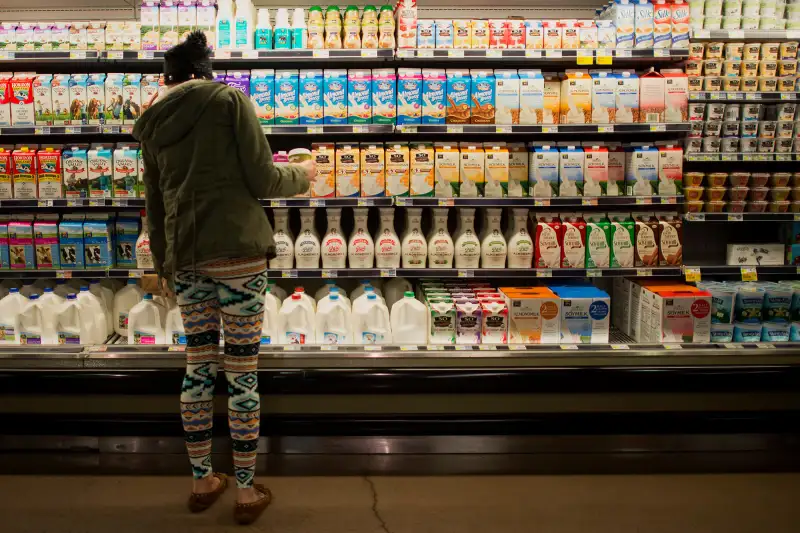 Amazon.com Inc. is wasting no time bringing its reputation for undercutting competitors to the grocery business through newly acquired Whole Foods Market Inc.
The company said it will begin slashing prices on a broad cross section of Whole Foods groceries Monday -- the same day the $13.7 billion deal is set to close. That will start with items such as chicken, eggs, some vegetables, and some types of organic fish. Amazon reeled off a long list of other plans to combine its leading e-commerce and delivery assets with the physical locations of Whole Foods stores.
"This is a pretty impressive array of bold moves on the first day of an acquisition -- unprecedented, we would say," said Carol Levenson, an analyst at Gimme Credit.
The moves by Amazon inflame an already raging price war in U.S. groceries -- a sector known for razor-thin profit margins. German discount grocers like Lidl and Aldi are expanding in the U.S. and Wal-Mart Stores Inc. has been investing in more discounts too. Low prices are familiar terrain for Amazon, which has operated with little profitability for more than a decade.
Shares of grocery-store chains fell on the announcements. Kroger Co. declined as much as 2.4 percent while Sprouts Farmers Market Inc. sank 2.5 percent. Wal-Mart Stores Inc., which sells the most groceries in the U.S., also dropped 0.8 percent.
Amazon will also begin selling Whole Foods branded products, including those that are part of the 365 brand, via its website, and through fast delivery services like AmazonFresh, PrimeNow, and Prime Pantry, the company said. Beyond price cuts and increased distribution, Amazon Prime will become Whole Foods' customer rewards program, allowing shoppers to rack up Amazon rewards when they purchase pasture-raised eggs, organic milk and kombucha.
Whole Foods' more than 400 locations in the U.S., Canada and the U.K. give the e-commerce giant a vast physical network to sell products to more customers. Amazon will install Amazon Lockers in select Whole Foods locations. This will allow customers to order products via Amazon online and have them delivered to a Whole Foods store for pick up. The service will also allow customers to return items to Amazon by placing them in the lockers inside of a Whole Foods store.
Amazon also plans to leverage its new retail footprint for boosting its consumer devices business, according to a person familiar with the matter. Amazon plans to begin selling its Echo and Echo Dot Alexa-powered speakers in select Whole Foods location, the person said. Amazon could choose to market those voice-based devices as additional hubs for people to order products, such as groceries, to their homes.