Amazon Just Dropped an Awesome One-Day Sale on My Favorite Backpack Brand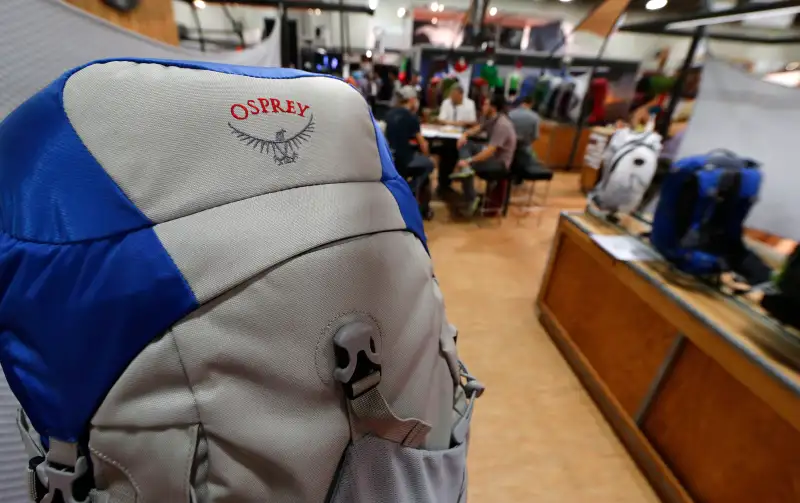 George Frey/RETIRED—Getty Images
Whether you're a serious backcountry camper or prefer to just toss a couple granola bars and a water bottle into a daypack and hit your local trails, you've probably heard of Osprey backpacks. These sturdy packs are beloved by professionals and regular people alike as one of the best backpack brands available (just check out all the love Osprey gets in this Reddit AMA with a backpack expert at an outdoor-gear retailer).
I count myself among the brand's fans — I bought one of the bigger daypacks (this one, if you're curious) for a weeklong excursion that included lots of hiking, and it's been my trusted go-to ever since. So I was super-excited to see one of Osprey's most versatile small backpacks marked down by a whopping 40% as one of Amazon's Deals of the Day.
Normally $65, the Osprey Daylight Plus is on sale now for just $39, in three color combos. If the price alone doesn't sell you, check out its rave reviews: Nearly 600 Amazon reviewers have given this pack a 4.5 out of five stars. Words like "perfect size" and "lightweight" pop up a lot.
And take a peek at all the thoughtful features Osprey crams into this pack: It has a foam back panel that improves support and breathability (read: no giant wet splotch on your back when you take the pack off), straps that fasten across your chest and your hips to better distribute weight so your shoulders and lower back aren't screaming by the end of the day, a sleeve that's big enough to stash a laptop or a hydration pouch, and oh, about a zillion pockets.
Of course, since this is an Amazon Deal of the Day, these packs are probably going to sell out really quickly. If you miss the deal — or if you don't like the trio of colors that are marked down — you can head over to Eastern Mountain Sports, where the Daylight Plus is full priced but you can score 20% off right now with the promo code FALL19.
Courtesy of Eastern Mountain Sports
Want another option? The pros at The Wirecutter say the $50 L.L. Bean Stowaway Day Pack is the best daypack for traveling, and customers seem to agree: It has a 4.7 star ranking with an impressive 500-plus reviews.
Granted, the L.L. Bean backpack isn't on sale right now. But if that's the one you want, we'd recommend you wait until around Black Friday, when L.L. Bean and most other retailers have across-the-board discounts on nearly everything they sell.
We've included affiliate links into this article. Click here to learn what those are.