Amazon vs. Disney, Explained by Classic Animated Character Quotes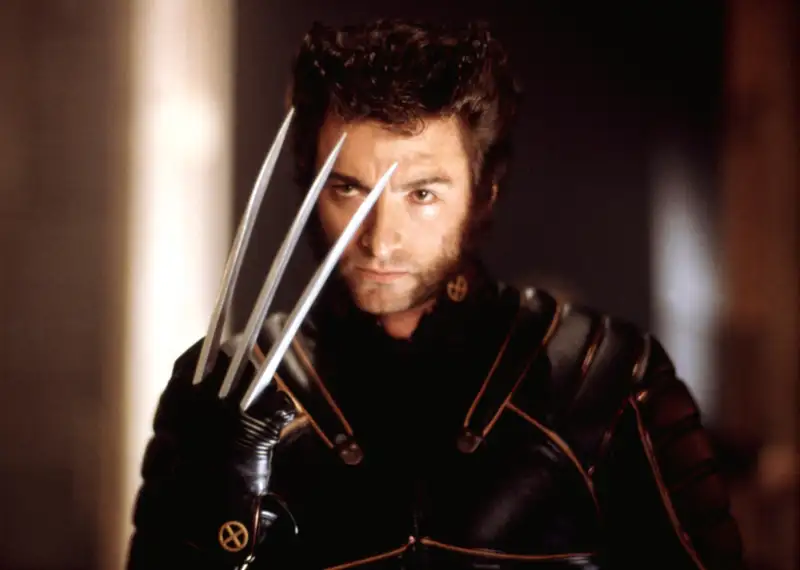 20th Century Fox Film Corporatio—Everett Collection
In its storied, revolutionary history, Amazon.com hasn't been hesitant to employ ruthless strategies in its quest to rule retail. The company's tactics have been so tough that they've inspired consumer boycotts from time to time. Amazon's latest skirmishes position the world's largest e-retailer in standoffs against Hachette, a book publisher being pressured to lower its prices, and Disney, which failed to reach some contractual agreements with Amazon, and which is being punished by Amazon's refusal to sell preorders of some of its movies.
We thought it would be helpful—or at least a heckuvalot more fun—to explain more about the ongoing disputes using classic quotes from Disney films and Marvel Comics, which Disney also owns.
"I just can't wait to be king."
These words, sung by Simba in Disney's "The Lion King," sum up the ambitions of Jeff Bezos and Amazon: The goal is to be the undisputed king of selling us stuff. As soon as possible, naturally. From one-click ordering to Amazon Prime, and from it forays into everything from groceries to a phone that encourages users to shop more at Amazon, it's clear that Amazon wants to be the Everything Store—and to so thoroughly dominate the world of e-commerce that it essentially takes over the retail world.
In any attempted coup, the grab for money and power can be ugly. Often, the subjects aren't happy with the policies and terms dictated by the new ruler, especially when they question the legitimacy of the king. In this case, Disney, Hachette, and others are the subjects that aren't happy with how the self-appointed new ruler is trying to push them around.
"If your heart is in your dream, no request is too extreme."
Jiminy Cricket said these words to Pinocchio, who dreamed of being a real boy. Amazon's dream is different—to be the real boss of retail. To make Jeff Bezos's wish come true, Amazon has been making some fairly extreme requests, including an insistence than Hachette cap its e-book prices at $9.99. Amazon is also using some extreme negotiating tactics in its standoff with Disney, notably making it difficult or impossible for customers to pre-order some of the company's highly anticipated movies, including "Maleficent," "Muppets Most Wanted," and "Captain America: The Winter Soldier."
"I am but a humble servant of my people!"
Amazon's justification for playing hardball with movie companies and book publishers is that it is merely fulfilling its mission to serve its customers best, by way of figuring out how to offer them the absolute lowest prices possible. "We will never give up our fight for reasonable e-book prices," Amazon said in a recent statement, regarding its ongoing dispute with Hachette. "We know making books more affordable is good for book culture."
Oh, and where did the quote above about the "humble servant" business come from? It's a line from Dr. Doom, who was constantly being stopped by the Fantastic Four in his life's mission to take over the world.
"Avengers, assemble."
Whenever the bad guys are doing something bad, Captain America calls his Avenger teammates to join together and put an end to the mayhem. Likewise, more than 900 authors have joined forces in a call to arms to stop Amazon's attempt to break Hachette. "We feel strongly that no bookseller should block the sale of books or otherwise prevent or discourage customers from ordering or receiving the books they want," reads a statement signed by writers such as Stephen King and John Grisham that was published in a New York Times ad over the weekend. Among the other forces that are gathering allies and assembling for war: Google and Barnes & Noble, which teamed up last week in a direct attack on Amazon when they announced they would jointly offer same-day delivery of book purchases.
"With great power comes great responsibility."
The famous wisdom of (Uncle) Ben Parker directed his nephew, Peter Parker (a.k.a. Spider-Man), to the path of righteousness. Critics say that Amazon is being irresponsible with the great power it now wields, and literature and the publishing world are among those being hurt as a result. In an open letter titled "If I Were Jeff Bezos" published last week on CNN, best-selling author James Patterson wrote that if he was the Amazon founder and CEO—the guy known for the "superhuman confidence of his laugh"—he would not be "so carried away with this success that I am going to lose sight of scale or sanity. Sure, I have ushered in the age of Internet commerce, but, no, I am not now hanging around just to collect my financial reward, or even to bask in the public recognition."
And why not? "You see, I, Jeff Bezos, am actually trying to make this a better world … You think I want to be known as the man responsible for the biggest quality drought in the history of novel writing?"
"You give them an inch, they swim all over you."
Retailers and manufacturers enter tough negotiations all the time behind closed doors; what's unusual here is that these squabbles are repeatedly being fought out in the open, for all to see and judge. "It's rare in physical retail to have contract disputes become so public. Most retailers just aren't willing to hurt themselves by cutting off sales," Forrester Research analyst Sucharita Mulpuru told the Wall Street Journal. "Amazon has demonstrated that they're not going to be the one to blink in these negotiations."
On the flip side, Disney and the book publishers don't want to give an inch in negotiations. If they did, the fear is that Amazon would swim all over them, so to speak, in every future negotiation, to paraphrase Sebastian, the crab from "The Little Mermaid." Sebastian was talking about teenagers, not power-hungry corporations, but you get the idea.
"There is a war coming. Are you sure you're on the right side?"
Wolverine hadn't really chosen a side yet when he said these words to Storm in the original "X-Men" movie. The typical consumer probably hasn't chosen a side in the Amazon wars either. But essentially we're all being asked to pick—more money and power for the seller (Amazon) or the producer and manufacturer (Disney, Hachette). By following the X-Men metaphor through, you're siding with a mutant no matter which way you go.
It's up to you to figure out which side is figuratively being led by Charles Xavier, and which is helmed by Magneto. And how do you decide? Let's turn back to Jiminy Cricket for an answer: "Always let your conscience be your guide."