Flash Sale: The Amazon Echo Is $50 Off Today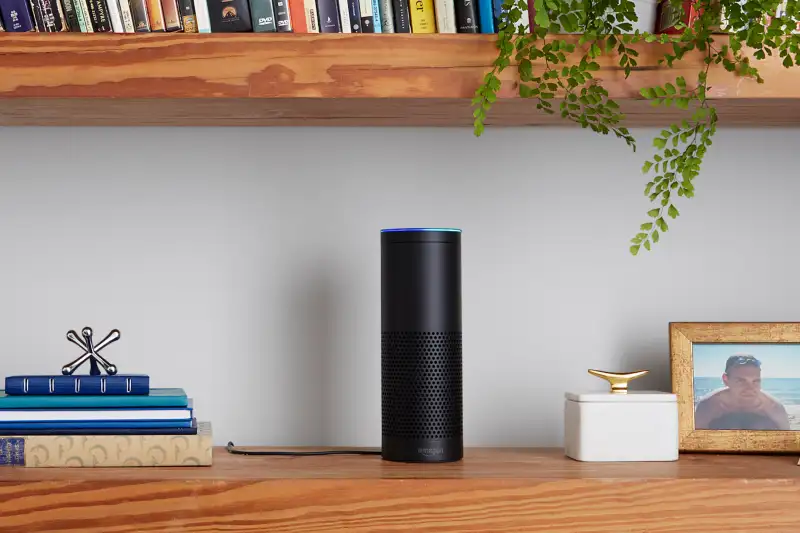 Attention shoppers: today only, Amazon is offering a $50 discount on the original Amazon Echo smart speaker. The deal is available to all shoppers—you don't have to be an Amazon Prime member—and all orders come with free shipping.
The Echo is a smart speaker that uses the Amazon virtual assistant Alexa to allow you to set alarms, order an Uber, ask for news or the weather, and even control appliances and temperature settings in your home. Oh yeah, the Echo is a speaker that plays music too.
It normally sells at a retail price of $179.99, but on Monday, June 26 only, Amazon is offering the Echo for $129.99, in your choice of black or white. That's the lowest sale price anyone has seen for the Echo in 2017.
The Echo and other Alexa-enabled speakers from Amazon have been in hot demand for months, and were periodically sold out throughout the 2016 winter holiday shopping season. Amazon has occasionally offered limited-time discounts on the Echo, Echo Dot, and Tap smart speakers—most recently, cutting the price of the Echo to $150 in early May—but it's been a very long time since the price has gone as low as it is right now.
Around Black Friday of last year, the Echo was on sale for $140. As far as we can tell, the last time the Echo was available for $130 like it is right now was roughly one year ago, during the one-day 2016 Amazon Prime Day sale in July.
Speaking of Amazon Prime Day, the 2017 edition is expected to take place in about two weeks. Amazon has yet to make any official announcements, but rumors indicate that the event, billed as an online summertime Black Friday exclusively for members of Amazon's $99-per-year Prime subscription service, will be held on Tuesday, July 11, 2017.
In the past, Amazon has offered particularly deep discounts its own devices during big sales events. Shoppers can anticipate more of the same for 2017's Prime Day. In other words, it's very possible that today's special Amazon Echo sale could matched—or even beaten—with a lower price on Amazon Prime Day 2017 in two weeks.
We've included affiliate links into this article. Click here to learn what those are.