It's Not Just Baggage Fees: A Major Airline Just Raised Its Alcohol Prices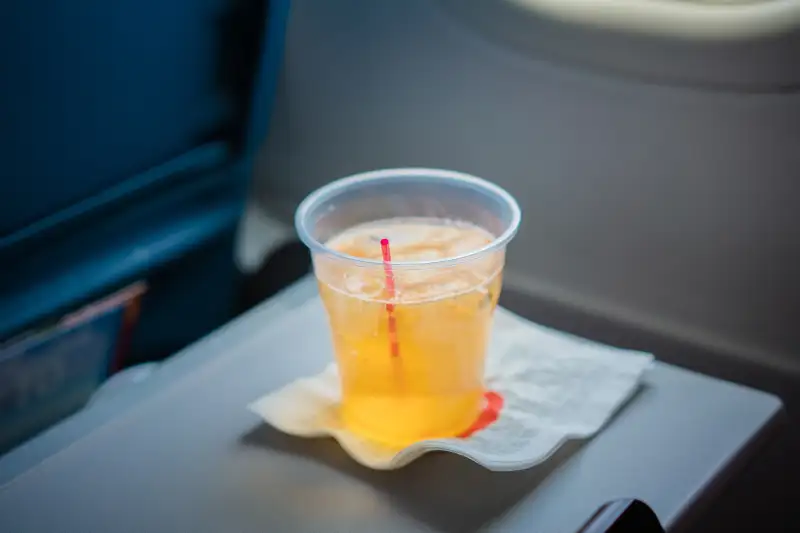 American Airlines passengers will pay more for alcohol on flights, starting today.
As of Monday, October 1, American has raised the price of beer, wine, and spirits by $1 each on domestic flights. Here is American's new alcohol pricing for most passengers:
• Beer: $8
• Liquor: $9
• Wine: $9
Prior to the change, each of these alcoholic beverages was $1 less aboard American. The price of sparkling wine, which is available on select American flights, remains unchanged at $9.
The new alcohol prices apply to American Airlines passengers who are booked on Main Cabin or Basic Economy tickets — which are at the lower tier of service, with cheaper prices but more restrictions and fewer included amenities.
Passengers who are booked in American's more expensive sections, including first class, Main Cabin Extra, and Premium Economy, receive alcoholic beverages for free on flights.
American's alcohol price increase comes less than two weeks after the airline raised baggage fees on domestic flights to $30 for the first checked bag and $40 for a second — up $5 on both accounts. That price hike matched the checked bag fee increase of other airlines such as JetBlue, which was the first major U.S. airline to jack up baggage fees, in late August.
Will other airlines now follow the lead of American and raise in-flight alcohol prices? That scenario seems likely, given how carriers are constantly pushing fees higher as a means to increase revenues.
For the time being, though, American Airlines' alcohol prices tend to be higher than many of its competitors. JetBlue charges $7 each for beer, spirits, and most wines on flights. United Airlines charges a flat $7.99 for beer — regardless if you order a Miller Lite or a craft beer like Lagunitas — as well as $7.99 for most wines and spirits. Southwest Airlines raised its in-flight alcohol prices earlier in 2018, but the new prices are still generally cheaper than the rest of the field: $6 to $7 for beer, $6 for wine, and $7 for liquor.
If you were wondering how the cost of in-flight alcohol has changed overall in recent years, an Airfare Watchdog chart from 2009 shows that, unsurprisingly, booze prices have increased across the board. A decade ago, JetBlue and Southwest charged a flat $5 for beer, wine, or spirits, and the so-called "legacy" carriers like American and United charged $6 for most alcoholic beverages.