Here's How Airline Travelers Can Hold Flight Prices for a Full Week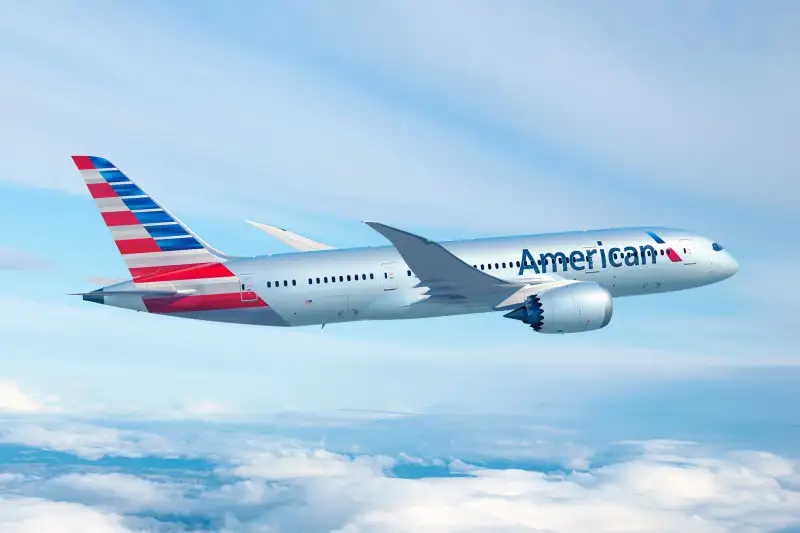 Eric Greer—The Boeing Company
The Department of Transportation requires all airlines to allow customers to hold an airline reservation—at the quoted fare—for at least 24 hours. Consumers also must be allowed to cancel a booking within 24 hours of payment and get a full refund, without any penalty.
But what if you'd like to lock in a quoted airfare for a longer period of time without committing to buying the flight?
According to USA Today, American Airlines is testing a new option that lets passengers lock in a fare for up to one week—for a price, of course. The fee structure requires a customer to pay $7.99, $9.99, or $11.99 for a hold that will keep an airfare valid for three, five, or seven days, respectively. Essentially, the fee is a way to hedge the risk of the airfare rising between the time you make the reservation and a few days later, when you get off the fence and decide for sure whether to pay for the flight.
The new fee/service is being tested only on select routes such as Miami-Los Angeles, though it could expand if American Airlines likes where the experiment goes. American and other airlines have shown plenty of interest in tweaking the standard flight product, which is generally nonrefundable, requires payment within 24 hours, and is extremely costly to change once a booking is final. Two years ago, American introduced a new bundled fare structure in which passengers paid extra upfront in exchange for the option to change reservations later without a fee. In 2014, Delta launched a new "Basic Economy" ticket that doesn't allow any changes or refunds whatsoever.
So as you can see, airlines are constantly fiddling with different permutations of airline tickets, all with the same goal in mind—maximizing profits, usually via upsells and fees. Speaking of which, the fee that customers pay to American Airlines to lock in a flight for three to seven days is totally nonrefundable. But you probably guessed that already.