Americans Are Rekindling Their Love Affair With Butter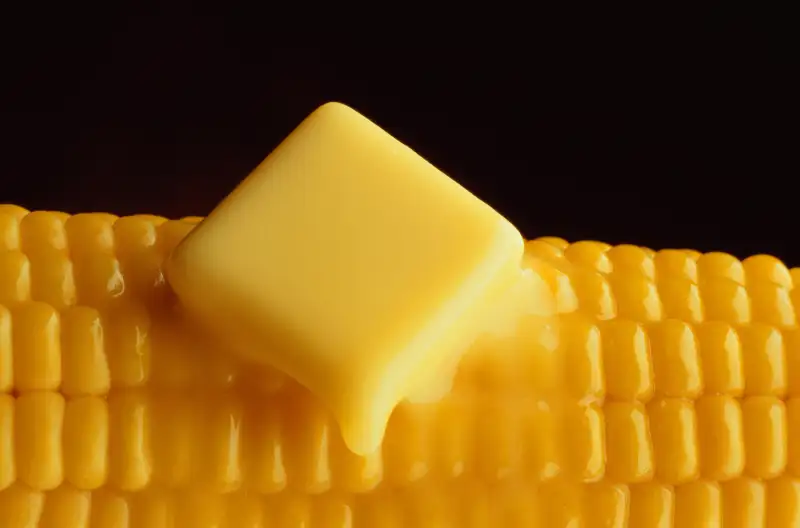 George Kamper — Getty Images
Americans are rediscovering their taste for butter despite previous notions of the dairy product's unhealthiness.
The nation is expected to consume 8% more butter than last year, reaching 940,000 metric tons, according to a report from the United States Department of Agriculture. That's the largest amount of butter consumed since 1967, Bloomberg reports.
In recent decades, butter had developed a reputation for clogging arteries, but companies are now marketing it as a safer alternative to the trans fats found in processed foods like margarine. A 2015 study from McMaster University in Canada found that trans fats increase the risk of death by 34%, according to the Telegraph, though the study's lead author — Dr. Russell de Souza, an assistant professor at the university's Department of Clinical Epidemiology and Biostatistics — was careful to advocate a little caution:
"Trans fats have no health benefits and pose a significant risk for heart disease, but the case for saturated fat is less clear, de Souza said, according to the Telegraph. "That said, we aren't advocating an increase of the allowance for saturated fats in dietary guidelines, as we don't see evidence that higher limits would be specifically beneficial to health."
Most recently, food companies are starting to adopt more use of butter. Bob Evans Farms market their Belgian waffles "made with real butter," Bloomberg points out, and McDonald's has shifted to cooking its McMuffin breakfast sandwiches with real butter.