Here's Who Really Makes Your Favorite Trader Joe's Snacks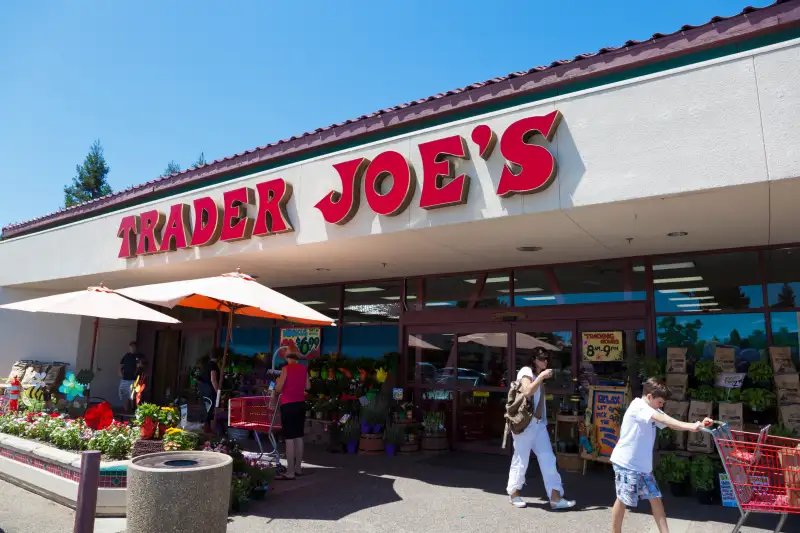 Grocery chain Trader Joe's has a reputation for cheap prices while preserving quality. But it turns out that what's really being preserved is its products' exact ingredients from the suppliers it secretly buys them from.
A new report from Eater has revealed that dozens of companies over the past 10 years have supplied food to Trader Joe's, which in turn slaps its own label on the products while those companies sell the same items separately under their own brand — sometimes for more money.
Trader Joe's dry roasted and salted pistachios? The same as Wonderful Pistachios. Trader Joe's classic hummus? Actually made by Tribe Mediterranean Foods. Trader Joe's mango smoothies? Identical ingredients to Naked's Mighty Mango smoothie.
Eater says it was able to discover the overlapping connections by submitting Freedom of Information Act requests to obtain Food and Drug Administration and U.S. Department of Agriculture recalls and alerts that mentioned Trader Joe's.
In other cases, the publication compared Trader Joe's items to other suppliers' ingredients using a database of products and nutrition facts. That method revealed that the likes of Tate's Bake Shop cookies, Snack Factory pretzel chips and Stacey's Simply Naked pita chips are supplied to Trader Joe's in the exact same form, just with different packaging.
A number of these products come from suppliers owned by major manufacturers such as Pepsi Co., Con Agra and Snyder's-Lance.
But Trader Joe's does offer some exclusive items, according to Mark Gardiner, a former advertising executive who took a job as a crew member at a Trader Joe store and penned a book about the company's brand marketing.
"Trader Joe's loves to have exclusive relationships with suppliers," Gardiner told Eater. And sometimes the grocer is the sole label selling a supplier's food, "so there are some truly unique products," he said.