You Can Now Eat KFC's Fried Chicken-Pizza Mashup in Singapore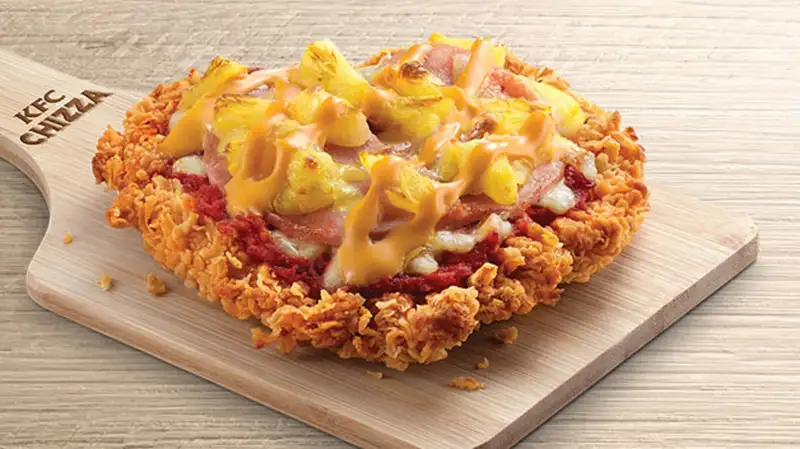 KFC is now serving its fried chicken pizza — the Chizza — in Singapore.
The Chizza uses flattened fried chicken as its crust, and also has tomato sauce, slices of chicken ham, pineapple chunks, mozzarella and KFC's cheese sauce. To commemorate the Chizza's expansion into its new market, KFC Singapore posted a video of the menu item's preparation on its official Twitter page. KFC debuted the Chizza in the Philippines in 2015 before bringing it to India later that year and now Singapore, the AV Club reports.
KFC has yet to say if the Chizza will come to North America.