Buyers of $3.2M 'Murder House' Haunted by 'American Horror Story' Fans, Lawsuit Says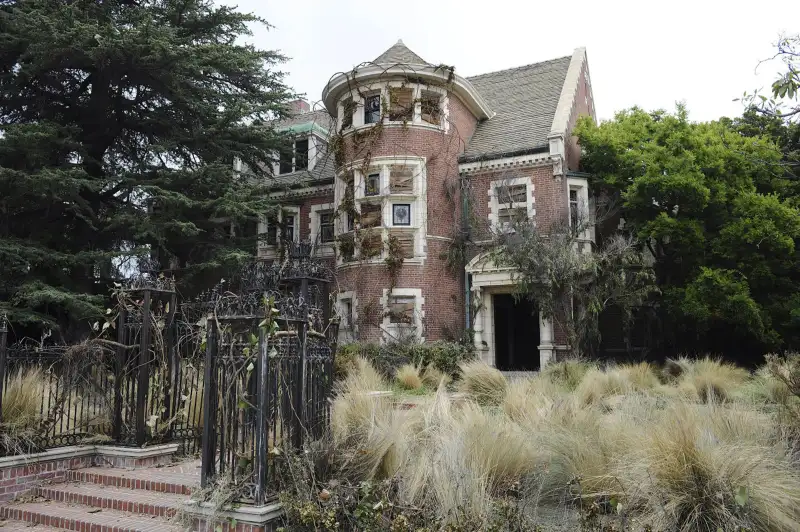 The buyers of the Los Angeles mansion that appeared as American Horror Story's ghost-filled "murder house" say they are now haunted by a different kind of restless spirit: teenagers.
A lawsuit filed last week by the home's current owners claims the mansion's sellers did not disclose its connection to the FX show or warn of the gaggles of trespassers who view the mansion as a "macabre tourist attraction," according to real estate trade publication The Real Deal, which first reported the lawsuit. The buyers, who purchased the home for $3.2 million in 2015, are seeking "compensatory and punitive damages."
"Unbeknownst to Plaintiffs, and not disclosed by Defendants, hundreds of fans of the TV Show would come to the property, trespass, attempt to break in, and created a significant nuisance not only for the Seller, but for the neighbors as well," reads the suit, which names two Coldwell Banker real estate agents and the previous owner's estate as defendants.
In an interview with CBS This Morning, owners Ernst von Schwarz and Angela Oakenfold say fans have climbed the fence, scaled the walls and even received a lift from a garbage truck to get onto the famous property.
"He put them in the crane and he elevated it," Oakenfold tells CBS, recalling the garbage truck incident. "I'm in my bathroom and I look out the bathroom window and there's teenage girls screaming in at me."
In 2011, the home was featured as American Horror Story season one's haunted house, but that isn't its only on-screen appearance. It's also been featured in such shows as Buffy the Vampire Slayer, Law & Order, Grey's Anatomy. The house's previous owners had put in on, then taken it off the market several times going back to 2010 as they tried to sell it. At one point, its former owners were asking $17 million for the 7,588-square-foot home with six fireplaces, a former chapel and a recording studio, according to Zillow.
In the CBS interview, Von Schwarz said he and Oakenfold knew the house had been in films, but were not warned about the trespassing that they say necessitated several calls to the police.
"We want to live here, of course, but it's very difficult, especially since we don't feel safe," Von Schwarz tells CBS.
In a joint statement to BuzzFeedNews, Stephan Apelian and Joyce Rey, the brokers named in the suit, say, "I have no doubt that the truthful facts of this case will resolve this matter in our favor."