Need a Job? America Has a Giant Shortage of Truck Drivers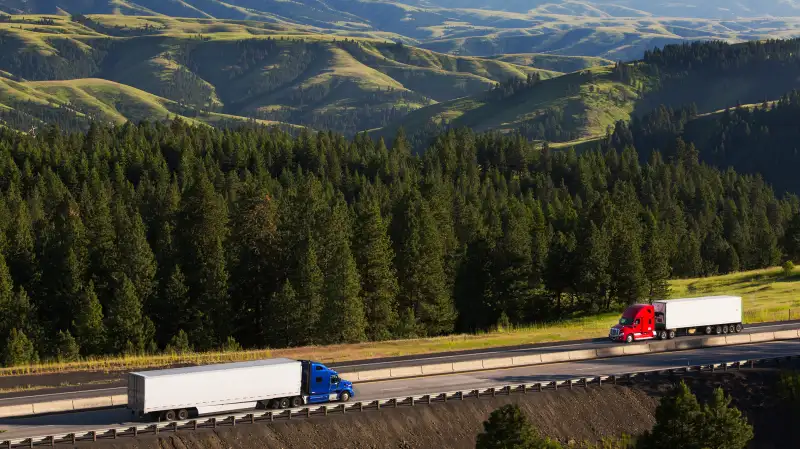 Jetta Productions—Getty Images
Truck driving salaries may be increasing 8% to 12% annually, but the industry is facing an enormous shortage of drivers.
According to a new report from the American Truckers Association, the industry is desperately trying to fill some 48,000 jobs—and that shortage could go up to 175,000 by 2024 as drivers retire (truck driver median age is 49, compared to the average worker's median age of 42) and the demand for shipping and deliveries booms, in part thanks to the growing dominance of online retail.
The ATA pegs the average private-fleet trucker's salary at $73,000 and the BLS puts the industry-wide median at around $40,000. But the study explains that those numbers haven't been enticing enough to draw qualified applicants.
Read More: Guess Which Small Business Industry Is Growing the Fastest?
"Fleets consistently report receiving applications for open positions, but that many of those candidates do not meet the criteria to be hired," wrote ATA Chief Economist Bob Costello in a press release. "According our research, 88% of carriers said most applicants are not qualified."
Part of the problem, the report says, is the job's very accurate reputation for long hours and weeks away from home. Addressing those problems is the ATA's solution to fixing the labor shortage, listing "increasing driver pay, getting drivers more time at home, as well as improving the image of the driver and their treatment by all companies in the supply chain" as realistic solutions to combat the shortage.
Other proposed courses of action include recruiting veterans, attempting to lower the driving age from 21 to 18—there's significant unemployment among young adults—though regulations and insurance often make it difficult for people with short driving histories to secure jobs.
The last solution suggested by the ATA puts a question mark on the 2024 prognostication: Driverless trucks. While noting that "we are still years away from truly driverless Class 8 trucks running on the highway as a normal part of the industry," the report images a future where long-haul trucking could be performed by autonomous trucks, while local pick-up and delivery routes would be reserved for human drivers.
Read Next: The Trucking Industry Is Delivering Good News for the Economy