Angie's List's Just Announced a Huge Change That Everyday Consumers Will Love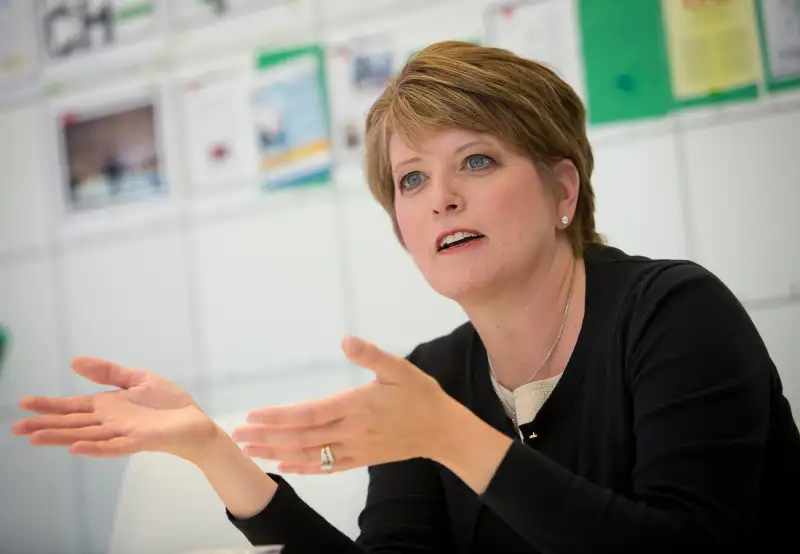 Scott Eells—Bloomberg via Getty Images
People don't like to pay for stuff on the Internet. They especially don't like to pay for content that's generated by everyday—and potentially clueless and ill-informed—users like themselves. Just think about how you'd react if you had to actually pay out of pocket to access content created by random people at YouTube or Facebook. Or, more appropriately in this case, how would you feel about paying to read and submit your own user reviews at sites like Yelp, TripAdvisor, and Amazon?
Most people would laugh off the idea of paying good money for such content. And yet, this has essentially been the business plan of Angie's List, the members-only service that charges subscription fees in exchange for access to reviews made by average Joes of plumbers, contractors, and other local businesses in markets around the country.
Angie's List was created in 1995—almost a decade before Yelp—and the subscription model it uses predates Internet services operating on a free or "freemium" basis by many years. Unsurprisingly, the company has struggled mightily in recent years, even as it's expanded, as upstart competitors have promised to deliver to consumers all of the benefits of Angie's List reviews with none of the costs.
Angie's List brought in a new CEO last fall to right the ship, and as the Wall Street Journal reported on Thursday, the company announced a monumental change for 2016. Starting later this year, Angie's List will be "removing the ratings and reviews paywall and enabling consumers to access this service for free," a company press release explained.
Read next: Angie's List Keeps Getting Mixed Reviews
Whereas in the past only paying subscribers could check out Angie's List reviews or submit their own, soon anyone will be able to browse them, just like at Yelp. That means typical Angie's Lists subscribers won't have to pay their $10 or so annually for membership. However, there will be other "premium" services offered by Angie's List that users still must pay for. "Services and products under the Company's new tiered offering will range from Angie's List's traditional search, ratings and reviews, which will be available to all consumers for free, to premium services such as emergency service hotlines and services that guarantee a pre-qualified handyman in your home within hours of a call," the press release stated.
The company expects that, quite obviously, the changes will hurt subscription revenues. Yet overall, Angie's List maintains that the move will drastically increase user and pay off in the long run. "We get over 100 million visitors each month, but 90% of them have been bouncing because of the reviews paywall," CEO Scott Durchslag told TechCrunch. "We expect to see traffic explode with the change."