Florida Man Sues Anheuser Busch Over Deceptive Beer Packaging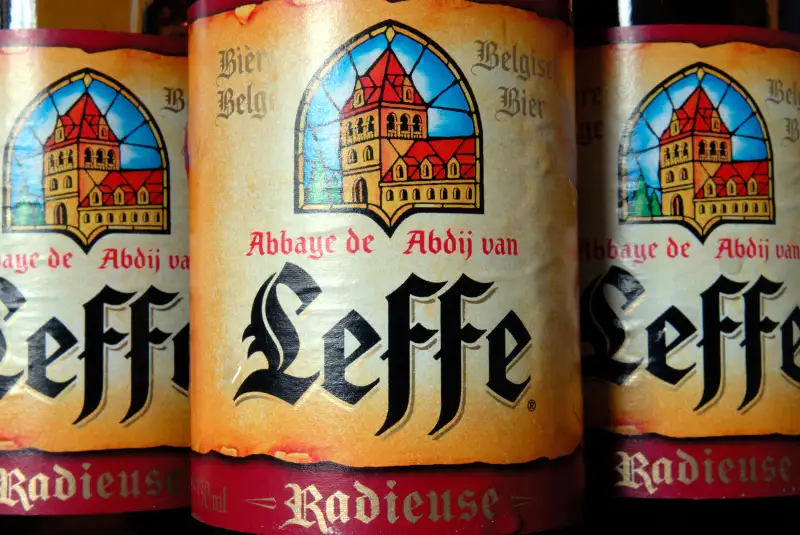 A U.S. beer drinker has brought a proposed class action lawsuit against Anheuser Busch Inbev SA, the Belgium-based conglomerate and world's biggest beer maker, for, he says, representing that Leffe beer is brewed by monks when in reality it is mass produced in a factory.
Henry Vasquez filed his lawsuit in Miami federal court Friday, alleging that the deceptive packaging indicates the beer was first "brewed and perfected by Belgian monks" and today is the culmination of "750 years of Belgian tradition," which, along with a depiction on the label of the bell tower of an abbey, he argues gives the impression that Leffe is a monk-made craft beer. In fact, Leffe is mass produced at a plant in Leuven, Belgium, at a facility with a brewing capacity of about 238 million gallons a year, where Stella Artois is also produced. The real original abbey, the Abbaye de Leffe, was destroyed during the French Revolution in 1794.
"Their marketing quite clearly shows Leffe to be a specialty craft beer," a lawyer for Vazquez, told Reuters in a phone interview. "Consumers believe they are buying something that is limited quantity and very high quality. That is not the case."
The lawsuit seeks compensatory and punitive damages for consumers across the United States who have purchased Leffe within the last four years, as well as an official admission that monks are not the makers of Leffe.
In the same court last year Anheuser Busch reached a $20 million settlement in a similar case concerning complaints that Beck's is represented to be a German beer though it is produced in St.. Louis.