This App Helps You Find The Best Laptop-Friendly Coffee Shops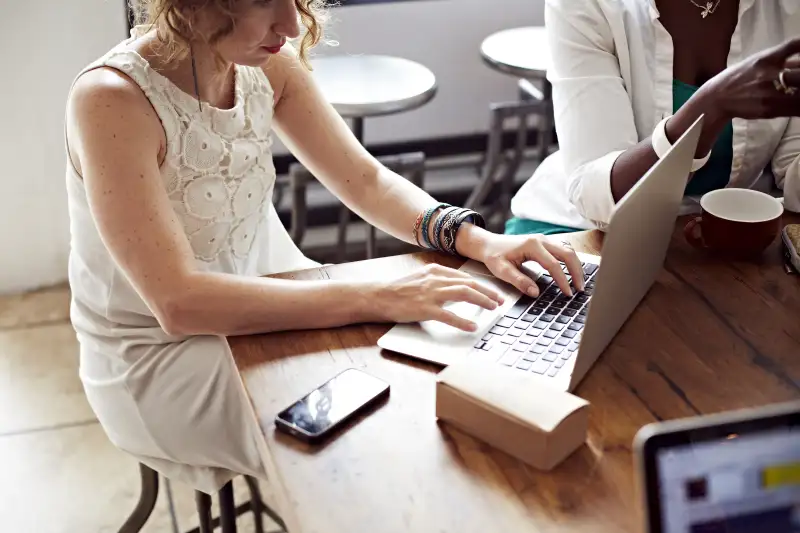 Granger Wootz—Getty Images
In TIME's recent Question Everything Issue, Jon Acuff gave what I found to be a particularly delightful response to the question, "What common practice will horrify our kids someday?"
His answer: the office.
"In 20 years," Acuff wrote, "we'll laugh at the idea that work could only be accomplished in a cubicle after a soul-crushing commute and aggressively terrible break-room coffee."
Only, here's the thing: there are already plenty of Americans laughing at this idea—freelancers, writers, creatives, and entrepreneurs, not to mention college students. Instead of offices, they're generally congregating in coffee shops.
Enter WHA (standing for "Work Hard Anywhere"), an iPhone app released earlier this month that employs GPS to help users find laptop-friendly work spaces in their vicinity, rating them according to Wi-Fi speed, noisiness, and accessibility of power outlets and neatly displaying the results in bar graph form. According to Bloomberg, the app has already managed to gather data on over 3,000 workplaces in 650 cities and 61 countries, the result of which is "a collection of work-optimized spaces in the palm of your hand," as the app's website describes it.
As Bloomberg points out, WHA isn't the first such resource for finding coffee shops that can double perfectly as offices. In 2013, Darren Buckner founded WorkFrom.co, a website that uses a Yelp-like system of crowdsourced reviews to map laptop-friendly coffee shops and their seating, Wi-Fi, food options, and so on. But WHA's app platform does have its advantages, namely that you can more easily decide your destination on the fly. After all, isn't that autonomy to some extent what freelancing is all about?
Still, perhaps the only real disadvantage to either platform is that you have to pay for the coffee and snacks.