Why iPhone 7 Prices Are Actually Sorta Cheap in the U.S.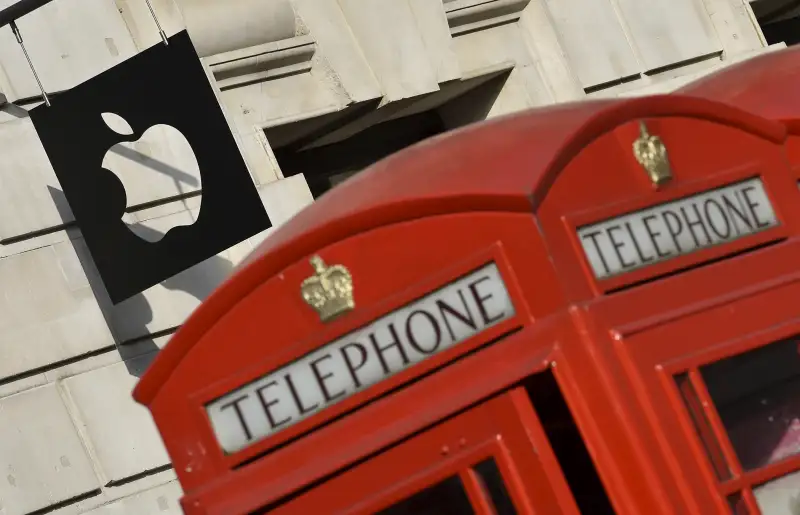 Apple unveiled the latest iPhone on Wednesday, and countless Americans are now considering whether or not it's worth paying to upgrade. Many Apple fans are pondering the same proposition outside the U.S.—only the cost of getting one's hands on the newest iPhone is much, much higher.
In the U.S., iPhone 7 prices will start at $649 for the 32 GB base model, and $749 for the larger iPhone 7 Plus. At the high end, the iPhone 7 Plus 256 GB will retail for $969.
Those prices aren't cheap. But they could be worse. In the UK, as the Independent reported, the base iPhone 7 32 GB model will sell for £599, while the top-of-the-line iPhone 7 Plus 256 GB goes for £919. At the current exchange rate, that's the equivalent in U.S. dollars of $799 and $1,225, respectively.
Read Next: The iPhone 7 Is Here. Is It Worth the Upgrade?
The UK's decision to leave the European Union, better known as Brexit, has resulted in a sharp decline in the value of the British pound, and that's being blamed for why the iPhone is so expensive there. "Apple does its accounting in dollars," the Independent noted, as a way to explain why iPhone prices would be so much higher outside the U.S. "So when the value of the pound drops, each sale is worth less to their revenues — and so the company adjusts its prices to make sure that its already weakening profits aren't dented."
Meanwhile, Mashable reports that "high import duties and other taxes in India are the reasons why the new iPhone will be significantly more expensive there—starting at a little over $900 for the base iPhone 7 32 GB model. That's roughly $250 more than what the same device will sell for in the U.S.
The highly criticized wireless AirPod ear buds introduced by Apple this week will be much more expensive overseas as well. They'll retail for $159 in the U.S., and around $230 in India.
Read Next: How to Sell Your Old iPhone for the Most Money and Least Hassle
So if you feel like you're paying a fortune to Apple in the U.S., take some consolation that it could be worse.