How to Sell Your Old iPhone for the Most Money and Least Hassle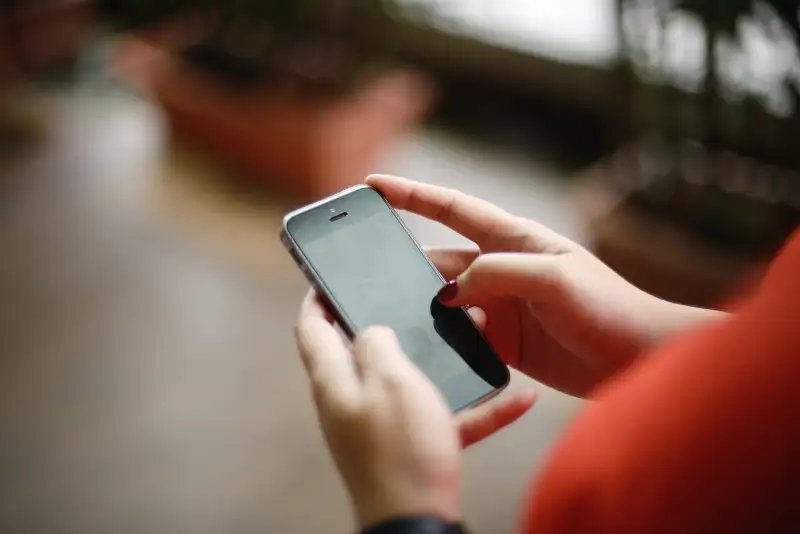 Carlina Teteris—Getty Images
Apple will be introducing the new iPhone to the world on September 7, and tons of Apple fans who inevitably will want to upgrade to the new model will also, inevitably, need to get rid of their older devices. So what's the best way to sell a used iPhone?
Because there are so many options—trade in for cash, trade in for credit, sell to a marketplace, sell to an individual, with varying prices and fee structures from all the different possible buyers—it's easy to feel overwhelmed.
No matter how you proceed, you'll want to act soon. It's been estimated that the market rate for used iPhones drops 10% in the two weeks after a new iPhone launches, and older iPhone prices continue to fade after that. (Another note: Be sure to remove all of your personal information from any device you're selling.)
Selling a used smartphone is very similar to selling a used car. In both cases, handling the sale yourself should yield the most cash. But this option probably also eats up the most time and comes with the most hassle, what with photographing the item for sale, writing up and posting an ad, dealing with inquiries, haggling over prices, and such.
If you want to get the absolute maximum back for your old iPhone and aren't scared off by the complications (and possible scams) that come with selling on Craigslist, or the competition and fees on eBay, then by all means go for it. The Wall Street Journal even recommends a more basic direct sales approach: "I'm talking the good old-fashioned, garage-sale technique. Post a 'for sale' sign in your office or school—or on Facebook."
Read Next: The iPhone 7 Is Here. Is It Worth the Upgrade?
With both used cars and used iPhones, though, most sellers don't want to be bothered with the DIY approach. That's why most people go with the safer and quicker (if less lucrative) practice of trading in or selling to a professional buyer or marketplace that'll offer immediate compensation.
Probably the easiest option of all is to trade your phone in with your wireless provider; AT&T, Verizon, Sprint, and T-Mobile all have iPhone trade-in programs. Yet as you'd imagine, wireless services don't exactly pay back top value, knowing that this is basically the lazy way out for people doing upgrades.
Somewhere in the middle, then, is option of selling or trading in to an independent third party, which at least theoretically will yield decent payout for your old iPhone, without the hassles of the sell-it-yourself strategy. Here are some of the options, and in order to make an apples-to-apples comparison, we submitted an identical hypothetical older model—an iPhone 6 16GB (space grey color, if you were wondering)—to gauge how much your iPhone would be worth at each of these sources. The results may not correlate directly to your own experience (you could be unloading a different model, and prices can and do fluctuate), but they should give you an idea of who is the most generous trade-in partner.
Amazon's trade-in program offered up to $265 for an old iPhone 6 16GB. That's up there with the highest trade-in values we saw, but the offer comes with a couple caveats. One is that $265 is the absolute top Amazon's service would pay out for a nearly flawless, like-new phone. Like other trade-in programs, there will be some evaluation of any device that's sent in, and sellers swapping phones with cracked screens or even minor scratches and normal wear-and-tear will not get top value. The range promised by Amazon was anywhere from $105 (for a nonfunctional iPhone 6 16 GB) up to $265 maximum. Secondly, Amazon doesn't pay cash for trade-ins; the payout comes in the form of an Amazon gift card.
Read Next: How Waiting in Line to Buy an iPhone Is Like Burning Man
Apple's "Trade Up" program also doesn't pay out cash but gives store credit for old iPhones. It offered a $225 Apple gift card for an iPhone 6 16 GB in good working condition. Apple gives you the option of bringing old devices into physical stores to swap, or mailing them in (with free shipping), and then waiting for a gift card to arrive back in the mail.
Best Buy promised only $166 for an iPhone 6 16 GB in good condition, and payment took the form of a Best Buy e-gift card. You can trade in devices at Best Buy locations or conduct the transaction via mail.
Gazelle offered from $50 (if the iPhone was broken and didn't turn on), up to $160 for a device in good condition (normal wear and tear), up to a maximum of $176 ("looks like it's never been used). One upside for Gazelle is that sellers can lock in the prices offered, and yet not have to send in the device for another month—so you have time to scope out other options, including the possibility of just sticking with your old iPhone. Shipping is free with Gazelle, and sellers receive payment in the form of Amazon gift card, PayPal, or check.
Glyde is somewhat unusual compared with the rest of the options here in that it's a marketplace connecting individual sellers and buyers, but using the service is easier than going the full DIY route. The Glyde FAQ section explains that there are no photos for sellers to upload, payment is made via check or directly into your bank account, and Glyde handles all the particulars for shipping, including packaging and prepaid postage. That said, it's still necessary for someone on the other end to want to buy your device, and there's no guarantee anyone will bite at the price you want. When we checked, Glyde recommended listing an iPhone 6 16 GB at $316, with the seller receiving $265 after fees were factored in.
Read Next: 5 Awesome Smartphones to Consider as Alternatives to the iPhone 7
NextWorth offered $190 for a factory unlocked Phone 6 16 GB with some scuffs and scratches, or $210 if the device was "like new." Like Glyde, NextWorth provides prepaid shipping labels for sellers, who have up to 30 days after getting a price quote to mail in a device and get paid. Payment comes via check or PayPal. NextWorth also partners with retailers like Fred Meyer and Meijer, so you can bring devices into those stores for swaps. But, NextWorth notes, "online and in-store values may differ slightly; quotes generated on Nextworth.com cannot be redeemed in-store."
Swappa offers two options for sellers: You can unload your iPhone immediately and painlessly (for $190), or use Swappa as a marketplace and try to hook up with a buyer like Glyde. For the latter option, when we checked Swappa reported that $310 was the most recent sale price for an unlocked iPhone 6 16 GB. There are some fees that come along with using Swappa, though, including PayPal fees, shipping, and a flat sale fee of $10 paid to Swappa by the buyer.
As for what's the best option overall, there really is no definitive answer. It's a personal decision based on how much hassle and uncertainty you're comfortable with, and how (and how quickly) you prefer to get paid.