Here's What the Average 401(k) Is Worth After Dropping 20% Last Year
Money is not a client of any investment adviser featured on this page. The information provided on this page is for educational purposes only and is not intended as investment advice. Money does not offer advisory services.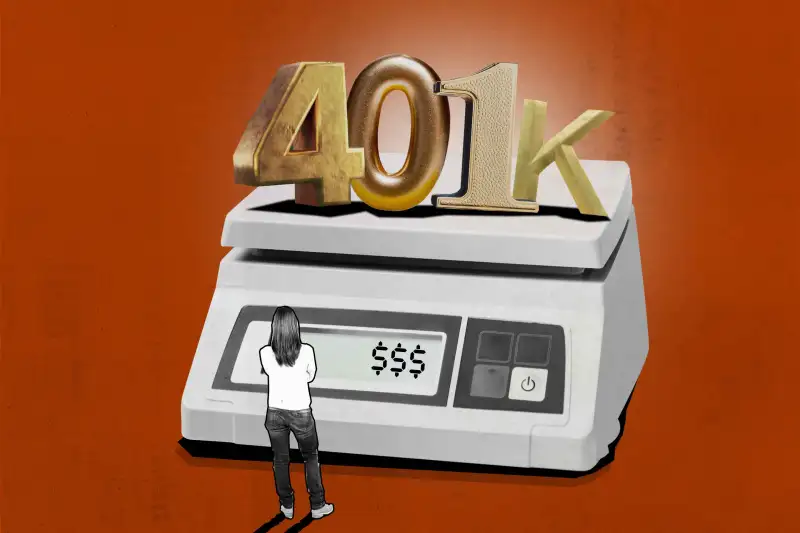 Retirement account balances plummeted in 2022 — the stock market's worst year since 2008.
According to an analysis released Thursday by the asset management firm Fidelity Investments, average 401(k) retirement account balances tanked more than 20% in 2022.
Balances for other retirement accounts, like IRAs and 403(b)s, saw stark declines across the board as well.
Average 401(k) and IRA balance
Here are average retirement account balances from the fourth quarter of 2021 to the fourth quarter of 2022:
401(k) balances fell from an average of $130,700 in 2021 to $103,900 in 2022.
Balances for 403(b) accounts, which are popular among workers at public schools and charities, dropped more than 19% from $115,100 to $92,683, on average.
The results are based on an analysis of more than 43 million retirement accounts managed by Fidelity.
Similarly, an analysis released early this month from Vanguard, an investment management firm, found that the balances of the retirement accounts it manages also fell 20% in 2022.
On the other hand
While retirement account balances plunged overall last year, Fidelity's report indicates that they are starting to recover.
Between the third and fourth quarters of 2022, average 401(k) balances went up 7% — from $97,200 to $103,900.
IRA and 403(b) plan balances also increased by 2% and 6%, respectively.
Gen Z savers saw their 401(k) balances jump 23% during that same period of time. And Fidelity notes that Gen Z is the only age group to see positive growth in its account balances last year — which were up 14% from the end of 2021.
It's no wonder
Last year was a particularly rough one for U.S. stocks as inflation reached four-decade highs, and the Federal Reserve moved aggressively to tamp it down, sending interest rates soaring and stoking fears of a recession.
By the year's end, the S&P 500 — the benchmark stock market index — tumbled more than 19% while the Dow Jones Industrial Average fell almost 9% and the tech-heavy Nasdaq plunged 33%. Since many Americans have their retirement savings in private-sector accounts that are tied to stock performance, millions saw their nest eggs dwindle.
More from Money:
You're Probably Wrong About How You'll Pay for Retirement