401(k) Balances Plummeted 20% Last Year Even as Workers Saved More Than Ever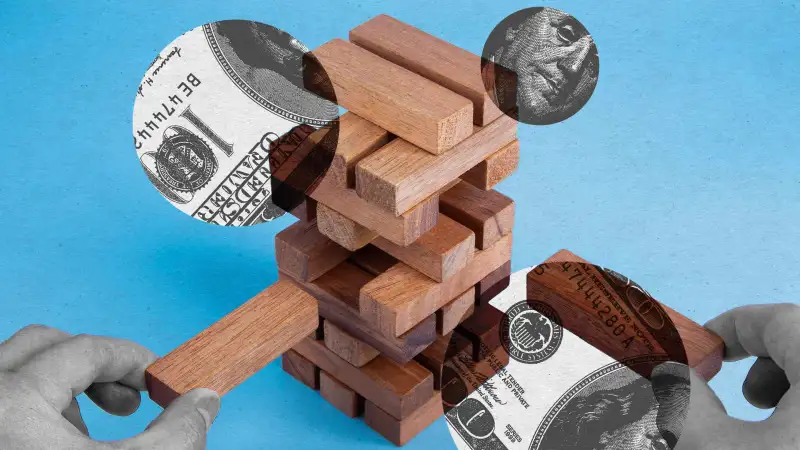 Amid soaring inflation and tumbling markets, the typical retirement account balance took a beating last year.
According to an analysis by the investment management firm Vanguard, 401(k) balances fell more than 20% last year as the stock market struggled through its worst year since the Great Recession.
But it wasn't all bad news, the firm said, as savers stayed the course and continued socking away a record-high share of their salaries. Financial experts say market downturns can be great buying opportunities over the long run, and those workers who made regular contributions during this time when stocks were cheap could see large gains in the future. The recent return of a bull market, in fact, is already benefitting investors who bought stocks last year.
"Despite significant market uncertainty, nearly a quarter of participants saved at least 10% of their income for retirement" last year, the firm announced Thursday, "and the average deferral rate remained at a historic high of 7.4%."
John James, managing director of Vanguard's institutional investor group, recommends that workers should ideally be saving between at least 12% to 15% of their pay for retirement.
"We're not there yet — but we're close," he wrote in Vanguard's report.
What the research says
In Vanguard's latest annual "How America Saves" report, the firm analyzed data on its nearly 5 million retirement account holders, almost all of them using 401(k)s or 403(b)s to save for retirement.
The firm found that both average and median retirement account balances plummeted by more than 20% last year.
In 2022, the average retirement account balance was $112,572; the year prior, the balance was $141,542, a difference of nearly $29,000 — for a decrease of 20.5%.
Over that same period, the median retirement account balance fell from $35,345 to $27,376 — shrinking almost $8,000 or 22.5%.
Key context
These stark drops in balances are despite the fact that workers were participating in retirement accounts at a record-high rate of 83%, tucking away an average 7.4% of their salaries by themselves — tied with 2021 for the highest share ever recorded by Vanguard.
On average, employers also contributed 3.9% of their workers' salaries to retirement accounts, bumping that combined savings rate to 11.3%, which is in line with 2019 levels.
Hardship withdrawals ticked up notably last year, with 2.8% of savers tapping their retirement accounts to make ends meet as inflation skyrocketed to as high as 9.1%. This is the highest hardship-withdrawal rate in at least 15 years.
Still, much of the drop in balances can be attributed to the stock market in 2022, with the broad losses of stock indexes mirroring the cratering balances of people's 401(k)s.
Similarly, a recent report from Fidelity Investments also found that retirement accounts dropped around 20% last year, with the stock market's plunge wiping out a third of 401(k) millionaires.
Average 401(k) balances by age and gender
Percentage-wise, Vanguard's data suggests that retirement account balances fell fairly uniformly last year across demographics. However, the balances themselves can vary widely depending on the saver's age and gender.
In 2022, the average woman had $95,570 saved in her retirement account. On the other hand, the average man had about $137,000 — a stark retirement gap of more than 43%.
Age also plays a large role in the average account balances. As one might expect, the older the saver, the larger the balance:
Under 25: $5,236
25 to 34: $30,017
35 to 44: $76,354
45 to 54: $142,069
55 to 64: $207,874
65 and up: $232,710
More from Money:
Wealthy Americans Aren't Worried Enough About Retirement: Report
Forget FAANG, Meet the 'Magnificent Seven' Stocks Surging in 2023
Social Security Recipients Shouldn't Count on Another Huge Raise Next Year